We've got some fantastic news to share with you today: Our President, Gina Marie Mattei was just named one of Jersey's Best Under 40 marketing and communications professionals!
Each year the New Jersey Ad Club recognizes marketing and communications professionals who have impacted the industry before they've even turned 40, and the Revelation Creative team is so proud that Gina is among them.
There's so much that deserves recognition when it comes to how Gina delivers for her clients, advances her industry and serves her community of women business owners. So, today we thought it would be great to share a bit about Gina and her work as we reflect on how she became one of Jersey's Best 40 Under 40!
Why Gina is One of Jersey's Best Under 40
As the President of Revelation Creative, Gina leads our diverse interdisciplinary team and provides amazing results for our clients by connecting them with the resources they need to reach their marketing and business goals.
Gina loves the limitlessness of the creative environment and thrives when she's navigating challenges. Her clients find that she brings passion and positivity to her work because her success is inextricably linked to the success of her clients.
Her background in cognitive psychology, her love of statistics and her methodical approach help her offer innovative solutions that resonate with the right audience. Gina's work creates cost-effective, measurable multipronged marketing campaigns that get results.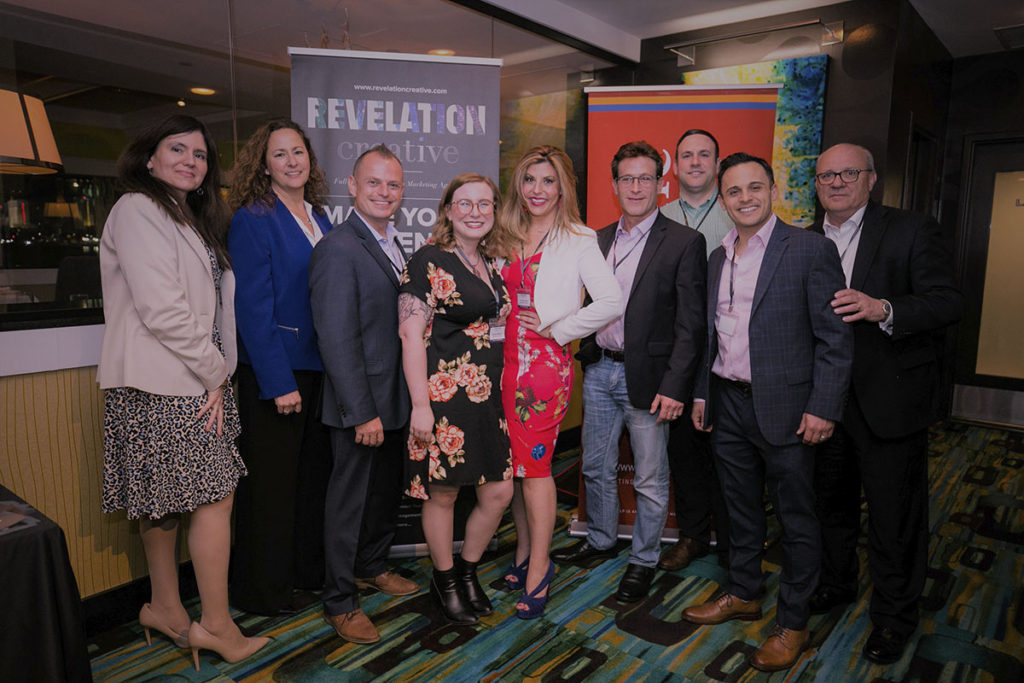 A Woman-Owned Business Leader Dedicated To Supporting Others
In addition to the impact Gina has on the lives of her clients and their businesses, she also serves to inspire other women in business.
In fact, Revelation Creative is a certified Women's Business Enterprise by the Women's Business Enterprise National Council (the nation's largest third-party certifier of businesses owned and operated by women). She's also an active member of the New Jersey Association of Women Business Owners (NJAWBO).
As a woman leading a multidisciplinary team as they provide phenomenal results for clients, Gina's leading by her own example and lifting others up as she rises as well.
Gina Marie Mattei and Revelation Creative
Gina founded Revelation Creative, a full-service strategic consulting firm specializing in digital and print omnichannel marketing, design, packaging, and project management in 2017.
She's curated a talented team of graphic designers, structural designers, content strategists, project managers, web developers and partners across all forms of brand visualization and production.
This multidisciplinary team serves our clients and helps them reach their big business goals. Gina leads our team as the creative liaison, providing clients with a seamless experience that includes industry insight, creative direction and ongoing support so that the results speak for themselves.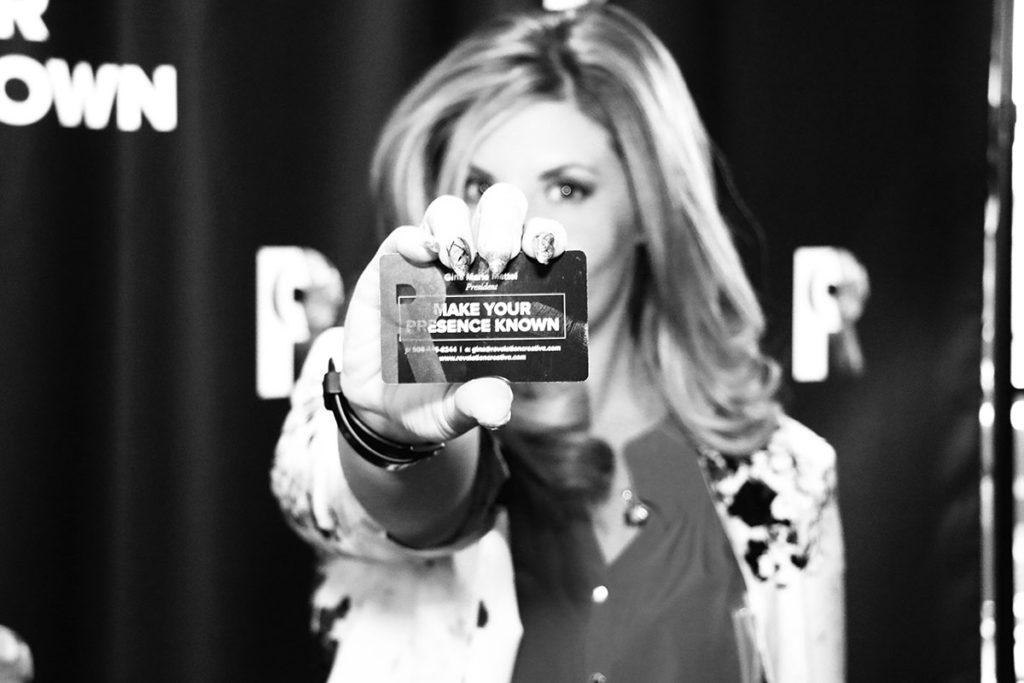 Ready to Work With One of New Jersey's Best Marketing and Communications Professionals?
Gina and the team at Revelation Creative partner with small businesses and mid-sized companies to transform brands from concept to reality.
We put our expertise to work for you to ensure that you connect with customers in ways that keep them engaged.
Our work offers innovative marketing solutions that combine proven methods and the latest market trends to drive business, grow revenue and increase your brand awareness.You can reach out to Gina and our team here.