Does your business utilize one or more channels?
81% of the entire U.S. population has at least one social media profile. Are you a part of the online conversation?
Does your Website convert prospects into customers?
Studies show that 75% of people research a company online BEFORE visiting the business or making a purchase with them.
Does your content inspire interest and action?
96% of small businesses say they use social media in their marketing strategy. Make social media campaigns do the work for you.
What kind of opportunities may you be missing?
71% of small business owners do their own digital marketing, instead of leaving it to experts.
The Revelation Creative™ team strives to improve how the world conducts business. In that spirit, through our networking, education, and charity events we look to propel entrepreneurs, inventors, executives, and aspiring leaders to their next levels of success.
MAKE YOUR PRESENCE KNOWN. Reach out to us today!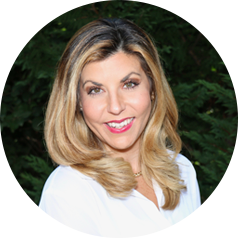 Revelation Creative's President, Gina Marie Mattei, named one of Jersey's Best marketing and communications professionals under 40 for 2020! 


This honor recognizes marketing professionals who have made a real impact on the industry before the age of 40 through leadership, the recognition of their peers and clients, notable career progress and contributions to the community. 
On behalf of the entire Revelation Creative team and the clients whose businesses have been touched by Gina's phenomenal work, we offer our congratulations on this well-deserved honor!