The Revelation Creative™ team has the flexibility to meet our clients where they are. Though we have many tools in our bag, a "cookie-cutter" is not one of them. All of our work is customized to meet the needs of those we serve. We act as extensions of in-house teams, educators, and researchers who provide the creative services and solutions that save time and money. We keep our clients ahead of the curve.
Our Workshops elucidate. Our designs dazzle. Our content creation inspires. Our Websites embolden. We work hard to ensure that our clients' brands are presented in ways that motivate interest and action by the customers they want most. Above all, we provide peace of mind knowing that you can trust our experts to deliver excellence.
Graphic Design for Print and Digital
Visuals are what first draw the eye. How do you captivate your audience? All design work begins with a discussion between the RC creative team and the client. We align on concept direction, messaging, intended audience for the piece, and elements that are essential to the 'look' and 'feel' of the brand. We provide our recommendations based on best practices. We can source a universe of stock imagery, as well as create unique designs from scratch. Already have a design or logo developed but you want to add a new spin to it? Our team can take existing pieces and update to revitalize the appearance. There are no limits to our creativity, nor are there to the types of formats to which we can apply our designs. From printed brochures, posters, in-store displays to digital ads, banners, and eBlasts, our design offerings are as boundless as the imagination.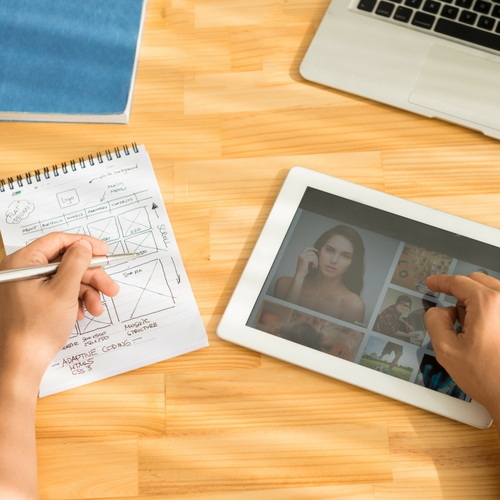 Website Development
An unavoidable truth for all businesses today is that we live in a digital age. Now, it's more of an anomaly than typical behavior for a consumer to crack open a phonebook to find the service he or she needs. The internet has become our be-all, end-all source for information. If you're reading this now, you know this to be true.
To keep pace with customers, businesses need easily-accessible, navigable sites that render across all mobile devices. The design should be sleek and visually engaging. The content should cut right to the heart of what visitors want to know. The RC team specializes in crafting clean, user-friendly sites that garner the traffic you want from your target audience. Everything about your site will be unique to your business. No matter if you are an internet 'newb' who needs full administrative support or a tech-savvy entrepreneur who needs some nuanced development assistance, we can provide solutions that fit your needs.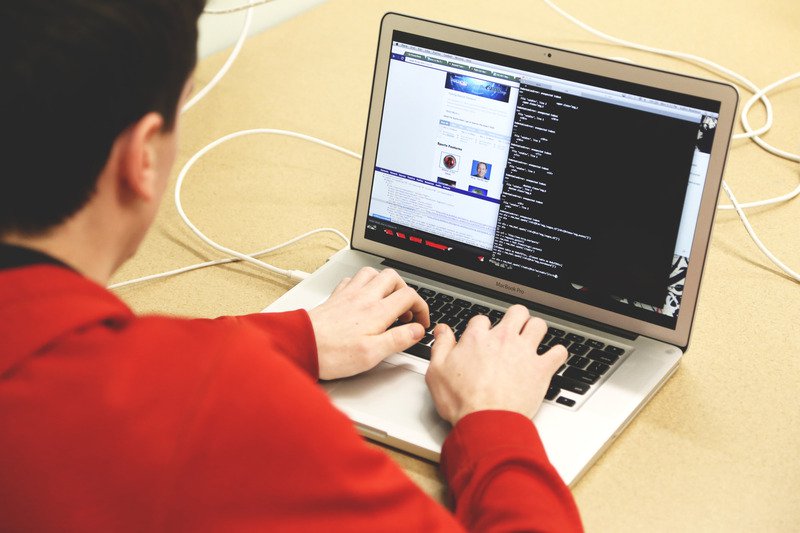 Database Const

ruction
Does your business have a large inventory to share with your customers? Do you have a geographically dispersed sales force with a need for access to consistent marketing materials? Revelation Creative™ has extensive experience constructing customized databases that range in use from e-Commerce catalogs to repositories/ordering systems for marketing materials.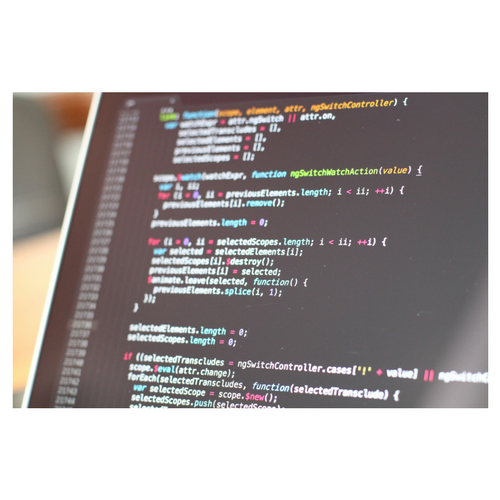 Educational Workshops
The RC team realizes that our clients' time is best spent doing the work that keeps their businesses moving. After all, our clients are the experts in their respective fields. That said, creative services like graphic design, Website administration, and developing well-structured marketing campaigns are pieces of the success puzzle that all-too-often get pushed to the side when faced with other daily demands. That's where RC can help. With our Workshop sessions, we provide your team with insight into the creative world. We educate and enable our clients to take their brands to the next level. We assist with streamlining internal processes. Through carefully-crafted dialogue, we ensure continuity in imagery and messaging. Collaboratively, we develop strategic promotional plans that ultimately grow revenue.  All of our Workshops are customized to fit the unique needs of our clients and answer the questions that they want answered most. We do our homework before we convene in person or virtually with our clients. We present our findings, ask questions, and record answers/reactions/decisions from key stakeholders to create a custom-tailored output – be that in design, written guideline, summary report or some combination of the three.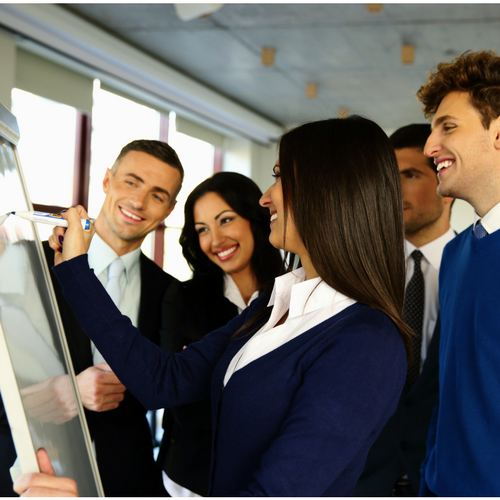 A company's logo is the foundational piece from which all other marketing collateral will stem. It is the visual that announces, often with few or no words, who you are to potential customers. An effective logo will be engaging, meaningful, and memorable. Too frequently, businesses will neglect this first creative step. To get off the ground with a proper footing, it is crucial to give this visual the effort it is due.
The RC team brings with it a wealth of experience in graphic design specific to breathing life into the visuals that represent brands. This Workshop is inclusive of a customized questionnaire to be completed by internal key stakeholders prior to convening, market research and educated recommendations, guided discussion, and synthesized output resulting in the development of different logo design options. When provided these options, the client is asked to review. We take that feedback to hone these images until alignment is reached on the final design. Designs are entirely original and once the final product is agreed upon, all creative rights belong to the client.
It begins with a simple question – Who are your customers? From there, it becomes a more detailed analysis, drilling into the characteristics that describe not just the customers you have, but the ones that you WANT. This Workshop functions as a deep-dive into the psychology of your buyers. The RC team assists with research that helps segment who your customers are by the traits and behaviors that define them. Knowing about the differences in the sub-groups of your audience allows for the development of carefully-crafted messages that strike a chord specific to each of those groups. This specialization allows you to avoid blanket statements and generic imagery that leave viewers feeling like 'just another number'.
Knowing what makes your audience 'tick' makes you better at servicing their needs and acquiring their business. This Workshop results in a detailed summary showcasing the similarities and differences between your customers in terms of demographics, along with when, and how best to reach them with messages and visuals that hold relevance for their lives. More times than not, clients are amazed by the findings the RC team unearths. We pride ourselves on pleasantly surprising our clients with the positive impact that tailored messaging to these subgroups has on their bottom line.
Once the image for a brand is developed, keeping continuity in the aesthetic, as well as the messaging, is crucial to successfully engaging customers. Consistency is key. Often, brands lose customer interest, or (at worst) create doubt in their minds when there are even small differences between how that brand represents itself with visuals or wording.  Elements like having the exact same colors represented in all logo formats, using the same tagline on all marketing materials, and displaying visuals that have commonalities to support messaging help build a memorable, credible company image. When building a brand, having a centralized repository from which to pull relevant messaging tailored to each subset of your audience, as well as a bank of images that visually represent the meaning of your brand, simplifies the process of generating marketing materials.
For this Workshop, the RC team meets with clients to distill the critical 'must haves' for elements that will be pulled into marketing materials. We create for your company a customized brand guideline that details the parameters and specifications for all uses of images and messaging to be pulled in to campaigns. Everything from style, to font choice, to key verbiage, and supporting visuals are covered. We capture the essence of your brand. The brand guideline acts as a living document that can be revisited as the brand evolves, but also serves as record for how and why certain decisions were made. This document is the perfect resource for onboarding new members to the team and sharing with vendors employed in the development of marketing materials. Regardless of what new additions or transitions growth can mean for your company, the public should always be able to easily recognize your brand. This Workshop and the use of its outputs ensure a seamless, continuous representation of your business to your customers.
For many organizations, especially those with departments very close to products and services, there is a measurable benefit to employing a third-party perspective to approach strategies for penetrating the market. The RC team partners with clients in search of knowledge about how to best engage their audiences. We make educated recommendations as to which channels should be employed, with what frequency, and with which messaging. We come prepared to present our research findings to our clients' teams, open the floor for discussion and debate, compile a summary of points discussed, and ultimately craft a plan completely tailored to the client's business objectives.
With the multitude of social media channels available to clients, sometimes the 'noise' can be overwhelming. Not all clients have the cash flow to justify adding a full-time content manager to the staff or to outsourcing entirely to a trusted vendor. RC partners with our clients to give them the tools and knowledge they need to structure and implement their own social media campaigns. These Workshops educate on the options available, ways to use these choices to an advantage, what type of messaging to employ, when to employ it, and how to do so in a way that makes life easier for everyone on the team.
With this customized tutorial, the RC team teaches you how to become the best administrator possible for the platform used to create your Website. Basic platform orientation will be covered, along with a deep-dive into the more specialized tasks that your team will need to address frequently for site updates/maintenance. A site-specific FAQ guide will be provided post-meeting as a resource, which will cover all topics touched upon during the Workshop. Platforms may include, but are not limited to: Muse, Wix, WordPress, Go Daddy, SiteBuilder, etc.
Content Development
Writer's block is a challenge that faces many of our clients. When focusing on keeping your business running, sometimes there's just not enough hours in the day to create marketing collateral. Other times, it's hard to speak to your company's accomplishments. Modesty is a virtue. However, it can be very detrimental to a brand's success when employed too liberally. 
Having trouble harnessing inspiration to draft content that showcases your brand and entices customers to your services? Look to the RC team to simplify the task for you. We offer our expertise in content creation to assist you with designing and authoring engaging pieces unique to your audiences' interests. We learn about your business so that we can best highlight your attributes through the construction of customer-facing materials that range from promotional to educational. We match your brand's voice to ensure a consistent tone familiar to those who know your brand best. We employ proven methods from our years of experience to craft content that make your audience want to know more about your products and services. When spare time is limited, you can rely on the RC's collaborative approach to deliver thought-provoking, results-producing pieces you can incorporate across your marketing campaigns.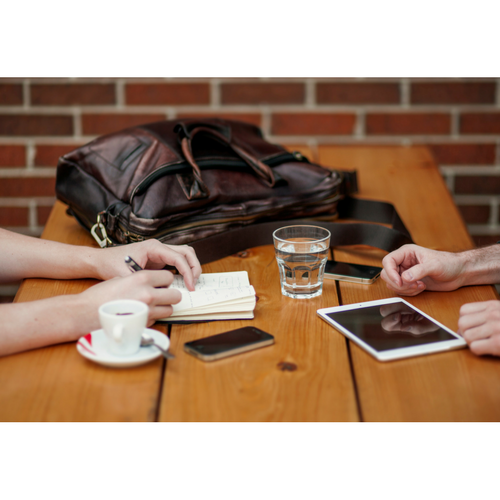 The newest, and possibly most rapidly evolving landscape in the world of multi-channel marketing falls under the umbrella of 'social media'. These outlets range from avenues that are text-based to others that work best with video/audio and not at all with text. Navigating this ever-changing field can be not just a challenge, but a major frustration for many clients. Managing social calendars for larger corporations requires the dedication of at least one full-time team member, but can sometimes encompass an entire team solely dedicated to developing content for this type of promotion. Knowing that our clients, ranging from entrepreneurs to mid-sized companies, may not have the internal resources to allocate to campaign construction, RC acts as staff augmentation. We become the extra set of expert hands you need on your team to develop and deploy a successful campaign. We do the heavy lifting. We make recommendations for content inclusions, develop an engaging and varied calendar, and align with you on all pieces that will be put into market before we automate dissemination.
RC partners with our clients to select the social channels that are most relevant to the targeted customer audience. We create content that is meant to engage and inspire interest. We help position you as a trusted resource for information and education, while also promoting your business. This type of outreach acts as an extension of your company that allows for customers to learn about your brand narrative in a new and different way, meeting them on the platforms they use most. These campaigns keep you top of mind, help promote traffic to your Website, inspire customers to take action, and display to your competitors that you're not just 'with the times' but 'ahead of the curve'.
This area of the social media world is defined as the development of a brand voice and advocate who responds to and interacts with followers on social media outlets. This keeps a social 'dialogue' moving, rather than a one-sided conversation. Social users are more apt to interact and engage with a brand online if they know their comments will be received and when warranted, responded to in a timely fashion.  When RC partners with clients to act as their community manager, our responsibilities also include reviewing comments, responding to continuing the engagement when appropriate, and censoring/escalating concerns accordingly depending on established business rules.
Blog development is a form of content marketing that will allow for increased traffic to a client's Website. Links to blogs posted to a client's site can act as engagement tools across social media platforms. When used appropriately, this enables the blog to have a 'life' outside of the confines of the host site itself. Additionally, blogs serve as an opportunity for the client to give voice to their own narrative, humanizing their brand to further appeal to their audience. A well-structured blog campaign will position a client as a subject matter expert in their industry, becoming a trusted and revisited information resource for their own customer base and prospects.
As a 'best practice to improve Search Engine Optimization (SEO), RC recommends incorporation of a blog within a Website. Blogging about information that is relevant to your audience will only help encourage traffic to your site by those searching for key terms covered in your blog entry.
When our clients see the importance of blogging, but are limited in terms of time/internal resources to devote to construction of content, RC becomes an extension of your team. With your input, we expertly craft content that engages your customers. We keep your customers wanting to know more and coming back to you to get the answers.
As part of a robust outreach campaign to engage potential and current customers, RC recommends that all clients develop a calendar for sending routine email blasts. The frequency with which the client sends out email blasts should be tailored to their specific audiences and the information their potential customers are looking to receive. This type of outreach should be a gentle tap one the shoulder to remind your customers that you are here when they need you, that you have valuable information to share with them, and/or you have a promotion/incentive to inspire action on their end. RC partners with clients to develop insightful content and appealing visuals for email blasts that lead to dedicated readership, which in turn, inspires customer loyalty.
Should clients elect to add content that is not currently developed for their Website or promotional materials, but are limited in terms of time/internal resources, RC will provide copywriting assistance. For each component developed, an initial discussion with the RC Content Specialist takes place to address all essential elements for inclusion (or omission) for the piece.
For subjects that require specific technical or 'industry-insider' knowledge, RC recommends establishing a relationship with a key stakeholder within the client's organization to lend to a more collaborative approach to content creation. RC will assist with the 'packaging' of that information to be presented so that it is easily digested and retained by the intended audience.
Should the client elect to draft content independently, RC strongly recommends the use of our copy editing services. This service entails the correction of grammar, spelling, punctuation, syntax, and ensures continuity of voice throughout the piece. During this process, the RC team may make recommendations for wording, tone, messaging, etc. to best resonate with the intended readership. Should the client have specific brand guidelines relating to copy editing, we are happy to work within the confines of the business rules.
Staff Augmentation
When timelines are tight and internal resources are limited, look to the RC team to be the extra set of hands you need to get the job done. On a per project or on a monthly basis, you can retain the use of our design and content services. We assist with anything and everything from creative development, to Website construction/updates, to slide deck and presentation creation. It's our job to make our clients look great, all while removing deadline-driven stress. Allow us to lighten your load!