For many independent agents and small/mid-size businesses, success is achieved through constantly priming the pump. Once you've got your digital and social campaigns driving traffic to your Website to automate lead generation, what do you do next? At RC, the days of 'cold-calling' are long gone. Though the majority of our prospects come to us first by visiting our Website, we augment our online and print marketing campaigns with in-person, face-to-face networking opportunities.
Here's our top 5 networking tips and tricks we've learned along the way to build business. Give them a try and let us know how they work for you!
1.) Speaking Engagements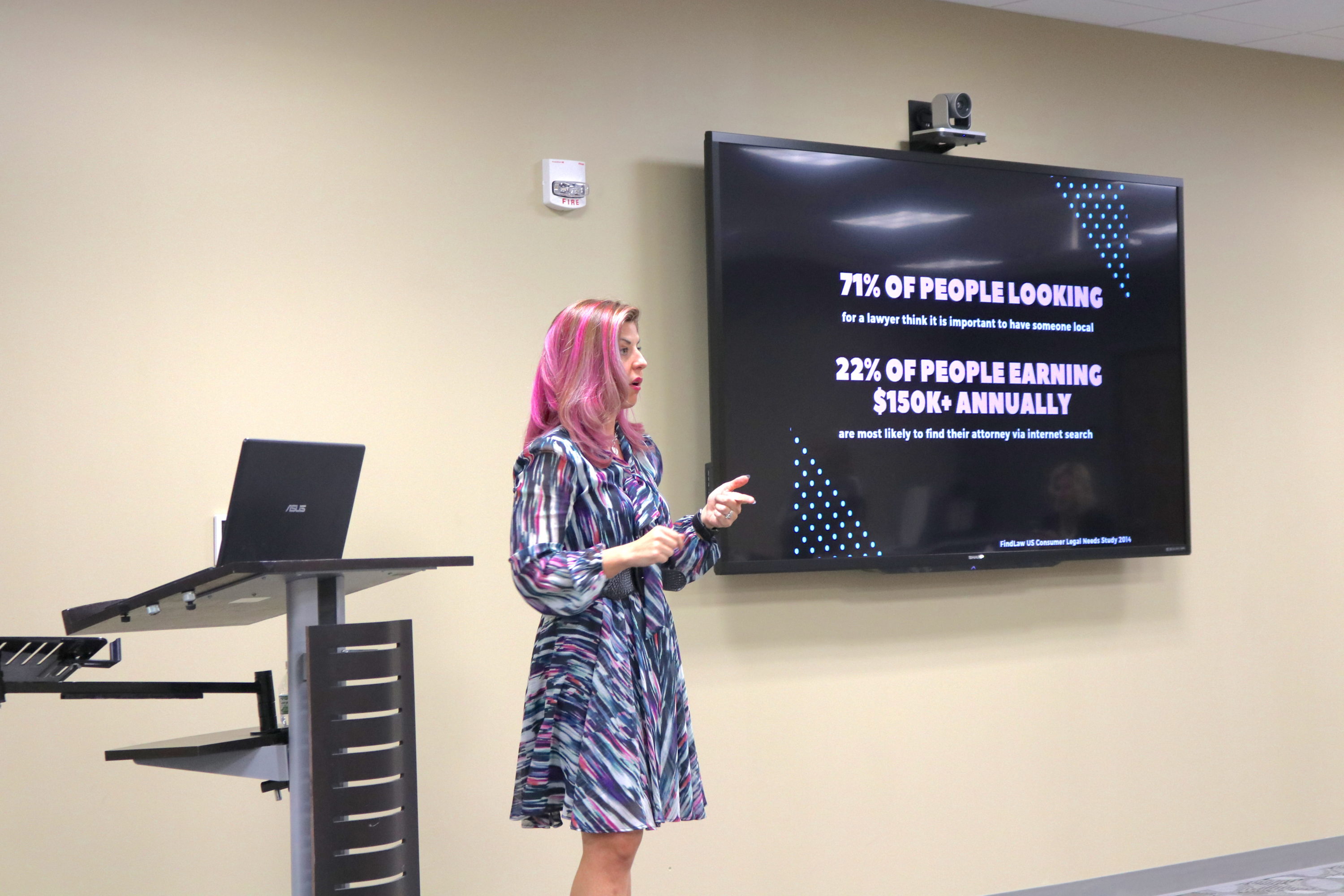 You're the expert on what your business does best. Educate the community, your peers, and potential clients. Provide them free, engaging information using public speaking opportunities as your platform. Many networking organizations are in need of presenters for their gatherings. More frequently than not, speakers are invited to participate at no cost. This gives you the opportunity to introduce yourself and your business to a captive audience.
Look for organizations that align with your customer base. Speak to them from the perspective of 'subject matter expert' (SME) and not 'salesperson'. Questions will result that will help you to continue the dialogue. This is a major stepping stone. This method will allow for building relationships for future business, whether it be directly related to that presentation or through referrals resulting from contacts you've made when showcasing your talents.
2.) Extracurricular Activities – Be a Board Member!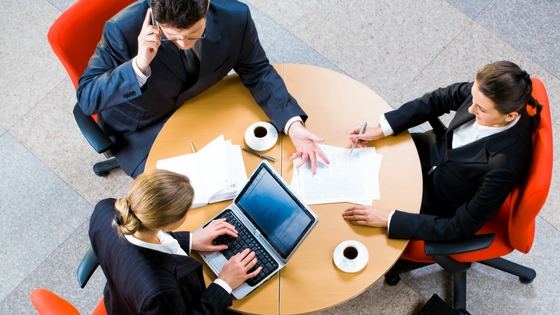 When looking to get your name and that of your business recognized, look for professional, social, or charitable outlets. Again, make sure the avenue you choose aligns with your core beliefs and allows you to engage with potential customers. By taking on a leadership role within these organizations, you accomplish quite a few things. 1.) You bring positive attention to yourself and your business 2.) You demonstrate becoming qualities like leadership and organizational skills that display to others your competency as a professional 3.) You show depth and dimension relating to your character and that of your company.
By extending yourself outside the confines of your office life, you signal to others your willingness to be a contributing member of your community. Through giving of yourself, you'll gain invaluable contacts, make lasting relationships, and nurture your personal and professional growth.
3.) Meet OUTSIDE of the Office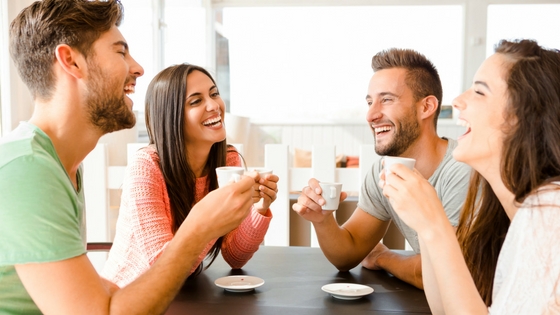 Whether it is a follow-up from a networking session or a client encounter, RC does our best to meet outside of the office. There's a couple of reasons for this. Many of our clients and colleagues find it refreshing to step away from their desks to enjoy a nearby hot spot. In addition to that, you're able to show your support of local businesses by using their venues as your host. Let the management/owners know that you're conducting meetings at their coffee shop, restaurant, conference area, etc. This gives you a chance to tell them a little bit about what you do. This also gives them the opportunity to learn about your business. As professionals who see people from all walks of life traffic their establishment, you never know what type of referral may result from their recommendation.
4.) Have Business Cards, Will Travel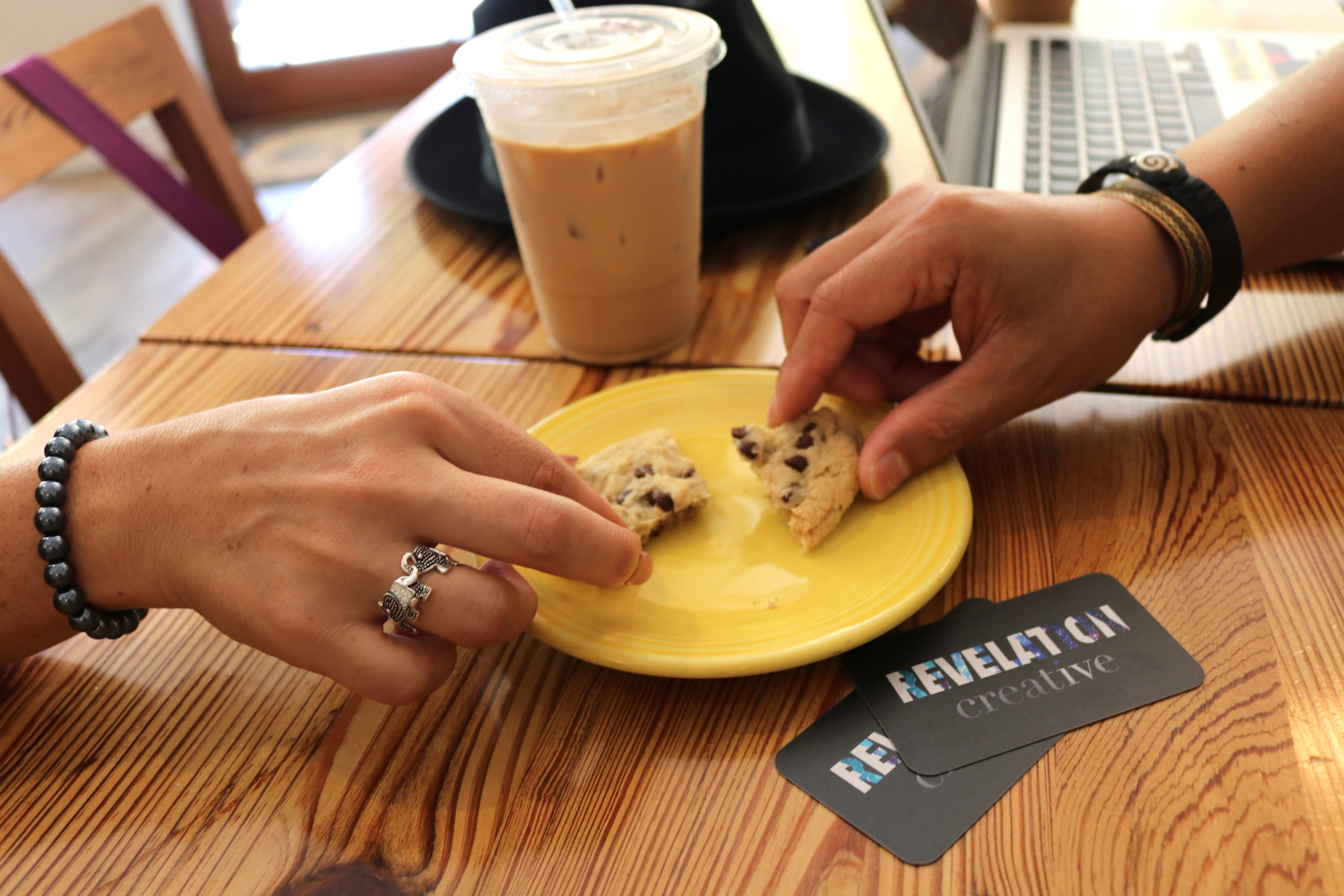 When thinking about networking to grow your business, it shouldn't be something conducted in a vacuum. Attending networking events and professional gatherings aren't the only times when making business connections will be possible. Who might you meet when standing in line for a coffee or waiting in the lobby of your mechanic's shop during your next oil change? At RC, we always keep our business cards and services brochures on hand. Having a physical, easy-to-carry, informative document with you at all times – whether it be a business card or a pamphlet – is a great 'best practice'. This ensures if and when conversations arise in your daily interactions, you can provide your new contacts with a memorable leave-behind. It's always best to be prepared, so make sure you're equipped should opportunity knock at your door!
5.) Keep an Online Paper Trail
Attended a really informative seminar? Loved your latest networking event? Let people know! Use those social media outlets like Facebook, Instagram, Twitter, and LinkedIn to message your audience about what you learned, did, or enjoyed when making your networking rounds. Using relevant hashtags like conference names will allow you to engage further with people who attended these events with you. This gives you another opportunity to extend the conversation outside of the confines of the event itself. By sharing videos, pictures, and/or thoughts about your experience, you're inviting a two-way conversation with contacts and potential clients. Again, this is a critical relationship builder to take your in-person networking to the next level.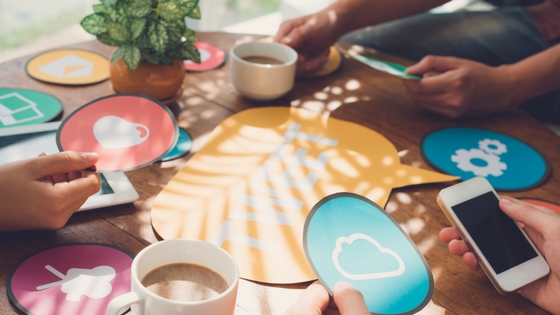 And don't forget! Once you've collected business cards and contact information from those with whom you met, connect with them! At RC, we recommend sending personalized messages via LinkedIn with your request to connect with these new-found contacts. Always reference where you met and any subjects you may have discussed just in case your name and profile picture aren't enough to jog your recipient's memory.
Feel like you learned something new or were reminded of what you know you need to do?
Share this post with your friends and colleagues to help them with extending their networking skills!