Are you looking for an outside perspective to add expertise, innovation, and refinement to your existing marketing plans to reinvigorate your sales pipeline? Just not enough hands-on-deck internally to tackle some of the big plans and lofty goals you've set for your company? Have you been thinking about engaging an agency to support your next creative project?
Whether it's a new logo or a full website build, no doubt working with the right agency can help you stay on message, on-brand, and front-of-mind for your customers.
But where do you start when you're ready?
That's exactly what we're sharing with you today.
As a creative agency with years of experience, we know what it takes to make the collaborative process a successful one.
So, read on to discover our 5 'can't skip' steps for engaging with an agency.
Step 1: Get Clear Before You Get Started
The first step in any creative marketing, branding, or business project is to get clear on the goals for that project.
And, collaborating with an agency is no different.
It's important that you have a clear business plan and goals for the project you want to retain an agency to help with.
Some common goals we've helped our clients with include:
-Grow your social media visibility
Increase your website traffic
Make more sales in your online store
Streamline your brand's visuals across all channels of social media, print, and web for continuity and easy recognition
It's also helpful to decide how you'll measure your outcomes and progress toward your goals.
For example, the goal of "Increase website traffic" can be measured in a few ways
The overall traffic to the website
The overall traffic that stays on a page or set of pages
The number of unique visitors per month on the site
Any of these metrics would help you see whether traffic to the site is increasing but you may choose to focus on one, the other, or all of them to measure your progress.
Clarifying what you hope to achieve when you partner with an agency can help you decide if your investment is paying off and helps the agency create the best possible plan to help you reach your goals as well.
Step 2: Know Your Budget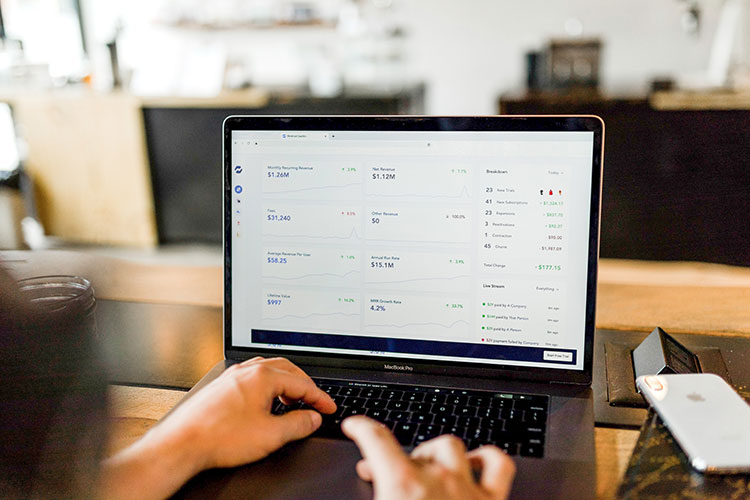 Once you've set your goals and clarified how you'll measure the success of a project, it's time to determine your budget
Having a budget in mind can help you begin conversations with agencies that fit both your vision and your bottom line.
When creating a budget for a particular project, you'll want to take into account all of the things that may compromise the scope of executing that work. While you may have some questions about how your goals can be accomplished, creating a budget can help your agency understand how best to help you get there without breaking the bank and prioritizing tactics that give you the strongest ROI first.
Step 3: Decide On Your Timeline
Even if you're not in a hurry to finish a project, it's important to have a deadline in mind. This date might be flexible, but it's essential to retaining an agency for the project.
Deadlines are key because agencies use your deadline date range to create a timetable for making progress on your project. They also use this 'due date' to let you know when you can expect specific pieces (deliverables) to be provided to you.
It's also important to know that you may be asked to provide certain information to your agency by a particular date for your project to meet that deadline.
From bullet points on a particular topic to headshots of your staff, these pieces will have their own due dates and this will help to keep things going as the project progresses.
Step 4: Be Ready To Get On Board
One of the often-overlooked parts of working with an agency is the on-boarding process. This is the set of steps you'll take to begin your collaboration between your team and theirs. When assessing different potential partners, this step should ALSO be a part of the conversation, and one that is clearly communicated to you proactively. If it is neglected in discussions, don't be shy about asking what protocols are in place.
Master Services Agreements, Statements of Work, and contact information sheets are some of the most common pieces you'll receive or complete as you onboard with an agency. These documents help to set expectations about timing and deliverables for both parties.
The onboarding documents also make sure that, from the start of your project, everyone is on the same page.
The mark of a great agency partner will be one who is willing to walk through the onboarding process with you, explaining the different stages, required documents, and what they mean in plain terms. This will be the essential cornerstone from which you'll build your working relationship together – aligning on expectations and setting clear rules of engagement.
Step 5: Find Your Right-Fit Agency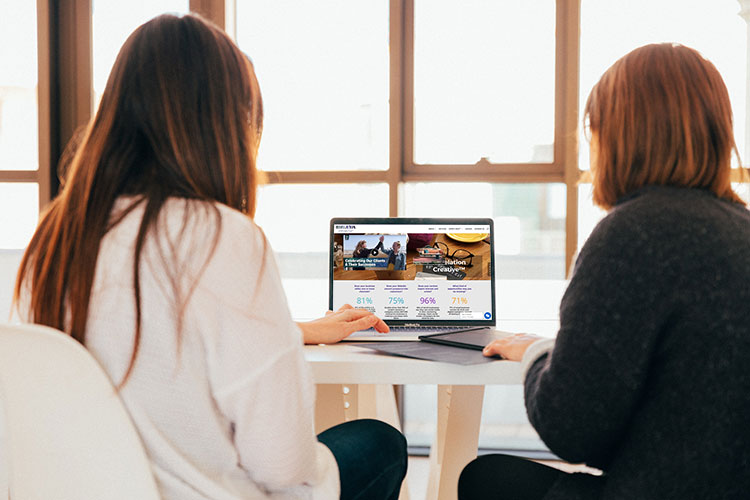 The last tip is an important one.
Once you've got your goals, budget, and timeline in place, you'll want to find the right team for your vision.
Look to other successful colleagues in business for their recommendations of partners to work with, as well as doing your due diligence with online research. Comparing and contrasting pros and cons of working with different agencies from those with broad experience down to those with very industry-specific expertise will give you an idea of the breadth and depth of options available to you. We caution against 'one-size-fits-all' vendors and cookie-cutter platforms. You'll really want to know that the partner you select can understand and support your business goals because your work RESONATES with their team.
We recommend hopping on a call with potential agency partners and getting a feel for whether you think the collaborative fit is there. From personality, to portfolio, to industries served, you'll want to get a gauge early on, as this will make the creative collaboration process far more enjoyable if the fit works BOTH ways.
The right agency suits your budget, really gets your vision and has the experience and expertise to help you reach the goals you've set for your project.
Ready to get started?
If you'd like to learn more about working with an agency, or are ready to work with an agency for your next project, we'd love to hear from you.
To learn more about how Revelation Creative can help you reach your goals, contact our team here.
We can't wait to connect!