Are you planning a new website project? Want to give your current site a revamp?
Today, we're sharing the can't-miss steps to creating your small business website. We made you this easy-to-use checklist. With this in-hand, you can take action at your own pace, get your project going and hit "publish" with confidence.
Preparing Your Site
Secure a Great Domain Name
Be sure you have a solid domain name to direct your potential customers to once you launch. It should be representative of your business, your branding, and the essence of your messaging. Make sure to do your homework before selecting! While you can change the URL later if you must, it's best to arm yourself with something that will serve you best for today and years to come.
Get Website Hosting
Hosting is the term for the service that allows your site to be visible and available on the web. One thing we always recommend is choosing hosting with excellent customer service in case any issues arise over the life of your site. Know the differences between carriers and pay attention to aspects that affect the user experience, especially where speed is concerned. Is your site going to be strictly informational or is it an eCommerce site? Perhaps something in between. When sourcing the right host, look for examples that they've given of businesses they've helped succeed in the past. If there are ones on the list similarly structured to yours, you're heading in the right direction.
Select an e-Commerce Platform
If you're selling digital or physical products online, you'll also want to find an eCommerce platform that suits your needs. Some are more user-friendly than others. If you opt not to work with an agency or vendor partner to maintain the site, look for options that are geared toward the consumer market and have readily available tutorials at your fingertips.
Designing Your Site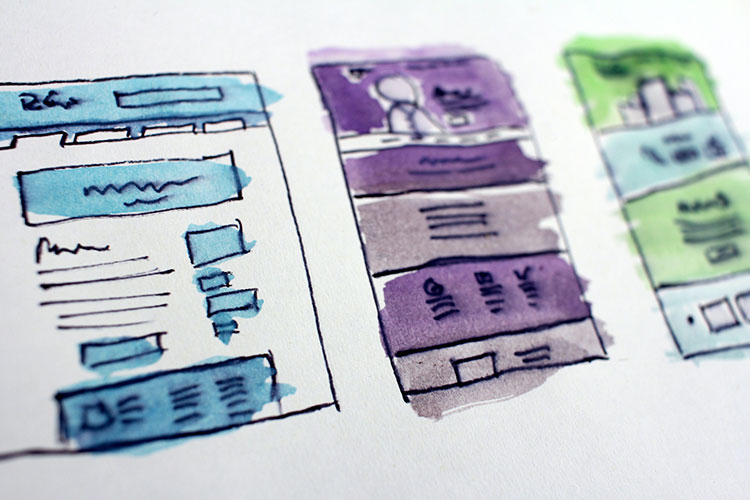 Consider User Experience
It's important to think about what you want visitors to do once they get to your site. Discerning how you want them to move through and interact with your site will help you pick the right pages to include and give you a competitive edge when it comes to attracting the right people for your offers, products, and services.
Bonus Pro Tip: You'll also want to make sure your site looks just as good on a cell phone as it does on a laptop or desktop computer.
Choose Attractive and Complementary Fonts
Can a visitor easily read your text? Do your fonts reflect the feelings you're trying to capture with your brand? When you choose the right fonts the overall look and feel of your site will shine.
Select a Consistent Color Palette That Reflects Your Brand
The right colors can make all the difference. Choosing a simple, easy-to-use color palette will help you keep the look of your website consistent across all of the pages.
You can learn more about choosing colors in this blog post.
Content
Create Content in Your Brand Voice
Developing a brand identity and style guide will help you with this step. But even if you don't have those things ready yet, it's best to decide how you want to sound in your content and copy, and to make such choices based on the audience you are working to attract. Once you establish a brand voice, be sure to use it across all pages of your site to give visitors a sense of continuity as they move from page to page.
Use Targeted Copy Techniques to Attract Your Ideal Customers
You're not talking to everyone. You're talking to your ideal clients and customers. So, address them using words like "you" or "we" (If your services are more collaborative). And don't skip a chance to let them know that you understand their pain points and challenges. And most importantly – that you can help them overcome those things. Your services and products are the solutions, and it's helpful to connect to those pain points so you can show site visitors that there is a way forward.
Include the Right Pages
Here are some common core pages for websites
Home
Services And/Or Products
About
Press/ News
FAQ
Testimonials/ Reviews/ Case Studies
Contact
Blog
Events
Privacy + Terms and Conditions
While your site may not have all of these pages, you must design a sitemap (a list of your website's pages) that makes sense when it comes to the way your site will be used by its visitors. Remember, you're designing for your customers and what is familiar to them. Make it such that when they get to your site, they'll already know how it works, where to look for things, and have the information they want most as easy for them to get to as possible.
Visuals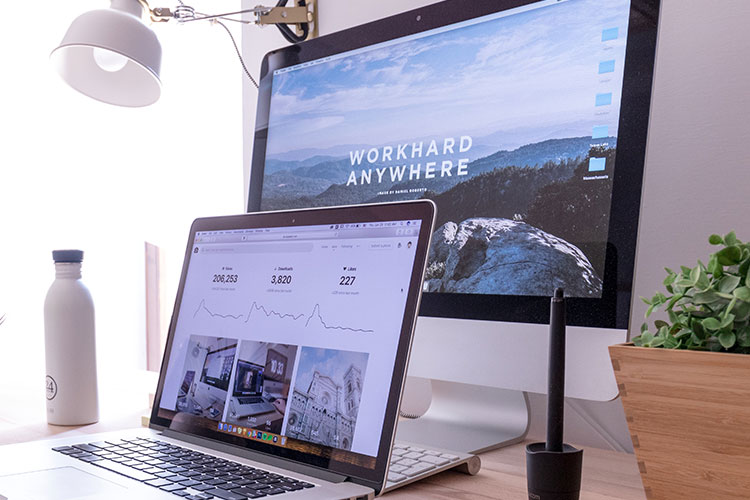 Add a Variety of Visuals
Use a mix of photos, videos, and infographics throughout your site. Keeping things visually interesting can help visitors stay on the page longer, understand your content more fully, and give those who consume information in different ways a chance to connect with you and what you offer.
Use Compressed and Optimized Visuals
Consider compressing your visuals and using images optimized for web use. (Not sure how to do this on your own? No sweat. Your photographer or web designer can help with this!)
Host Videos Off-Site
Videos are awesome, but they often slow down websites. To work around this issue, use a video hosting site like Youtube for your videos. Off-site video hosting keeps your website visitors happy because the pages will load more quickly and they can get to the important parts of your site faster.
Keep Visuals Consistent
The overall feel of your site should be consistent. Visually speaking, this means the color tones, shades, and styles you choose to use across the site should be similar in at least some ways. If visuals are all over the place, it can lead to confusion or drop-off for site visitors.
Engagement
Make Use of Contact Features
One of the key facets of your site is interaction. So, it's essential to have ways to connect and engage through contact features. Whether it's a "Book a call" scheduling page or a simple contact form, be sure there's a way to collect and manage your website leads.
Collect Email Addresses
Email is a great marketing tool. Make the most of it by adding an email sign-up to your site. You may also want to give away a lead magnet (sometimes called a "freebie") as a "thank you" to those that are kind enough to trust you with their email address.
Call Customers To Action
Don't forget to tell site visitors how to interact with the site. Use Calls To Action (CTAs) on every page of your site. Whether you want someone to use the contact form, buy now, or schedule a consultation, adding CTAs is a surefire way to generate and convert more leads.
BonusPro Tip: When it comes to placing those CTA's, make sure each page has at least one "above the fold". (That's the "prime real estate" on a website page that exists before someone needs to scroll to see more.)
SEO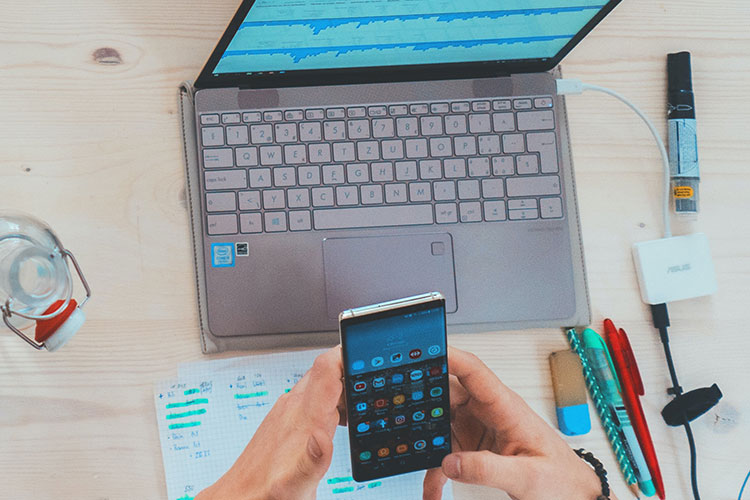 Do Your Keyword Research before You Write
In addition to making sure you have at least 300-500 words per page and that your site loads quickly, it's important to do some SEO research before you write your content and copy. Explore the words and phrases your ideal clients and customers might be searching for and use them in your writing so that those people are more likely to find themselves on your site.
Post New Content Regularly
One of the most-often overlooked aspects of SEO is consistent, credible, and engaging content. When you continue to publish your content regularly, Google and other search engines learn to interpret your site as one that is trustworthy and regularly updated which helps you show up in searches more often over time, especially when you do so in conjunction with other marketing approaches.
Use Strong Links and Highlight Rave Reviews
Linking to trustworthy sites including thought leaders, and industry experts can help your site reach more of the right people. And highlighting great reviews and related press can have the same impact as well.
For more about SEO best practices check out this piece by Neil Patel, an industry leader in the SEO space.
And if this isn't something you're familiar with, never fear!
At Revelation Creative, we have SEO content and copy specialists on our team so that your site is optimized from the start.
Ready To Put This Checklist Into Action?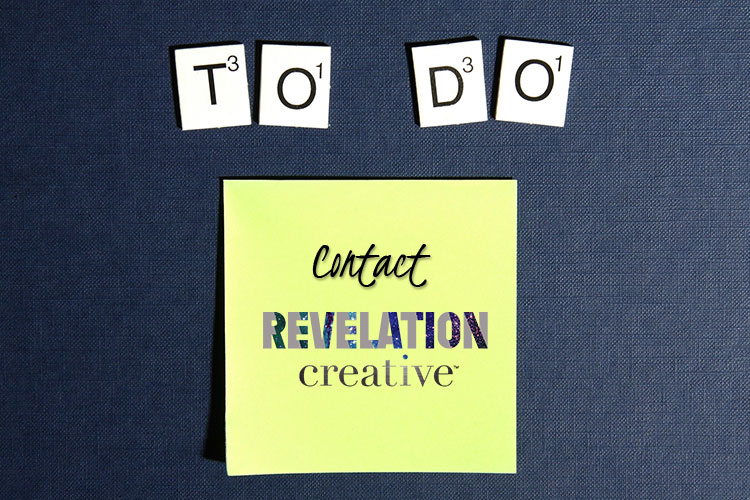 If you'd like some support as you build your business website, you can reach our team here and we'll connect to discuss your project!