What are you passionate about?
If you've found yourself wanting to create connections with your local community, with organizations doing amazing work, or with other businesses who share your values, charitable giving is a great way to make those connections and make a difference in the process.
A charity event is a great way to showcase your business while having an impact on your community.
For our Revelation Creative team, this understanding and our passion for helping everyone in our community thrive led us to partner with Housing With Hope for their First Annual Golf Outing (You can find the details here).
And because we know this approach is rewarding in so many ways, today we're sharing our favorite reasons to consider adding charitable efforts to your business's marketing plan.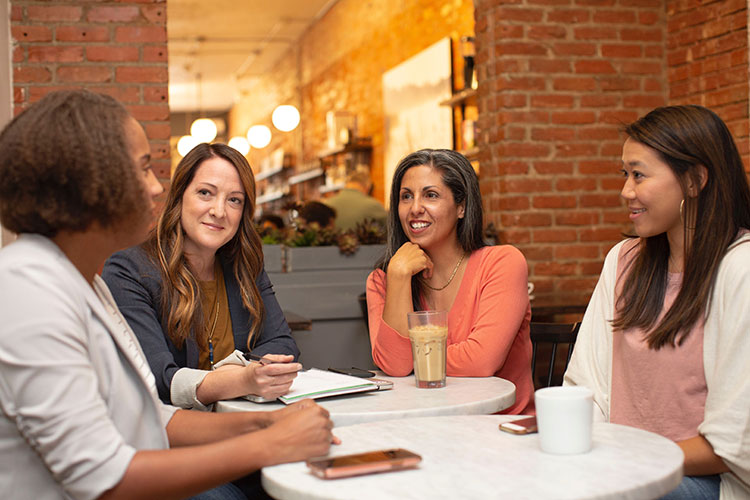 It Gets People Talking About Your Business
Word of mouth and referrals are some of the most common ways that businesses, especially local ones, tend to grow.
And when you take part in charitable giving, partner with another organization, or host a charitable event, you stand to greatly increase the buzz around your business and brand.
And because you're giving back, the word on your brand will, no doubt, be positive.
You Can Put Your Brand Values Into Action
Many companies and brands put their values somewhere on their website. As a marketing agency, we're on board with this practice, when done well.
So, imagine being able to say that you don't simply post those brand values, that vision, those ideals. Imagine saying you live them each day in the work you do, in your charitable giving, in your partnerships, and your event sponsorships.
Walking your talk makes a big impact on potential clients who see you living your values and want to support you as you do.
You Become A Sought-After Partner For Future Opportunities (Connections And Networking )
Letting your audience, community, clients, and potential clients know that you're making charitable efforts a priority is like putting out an all-points bulletin.
It not only gives an authentic, natural awareness of the cause or community you're working to help, it also lets others know that you're a great potential partner for future connections, networking, partnerships, and the like.
Clients and collaborators may well seek you out in the future because they recognize that you share similar interests and values.
You'll Be Seen As A Great Employer
Many people work at companies like TOMS for a reason: They want to be a part of a company that's making a difference.
As a company that lives your values through charitable events and donations, you'll be attracting employees that share those values, and they'll often be your most dedicated workers. After all, something more than a salary is motivating their desire to work for you.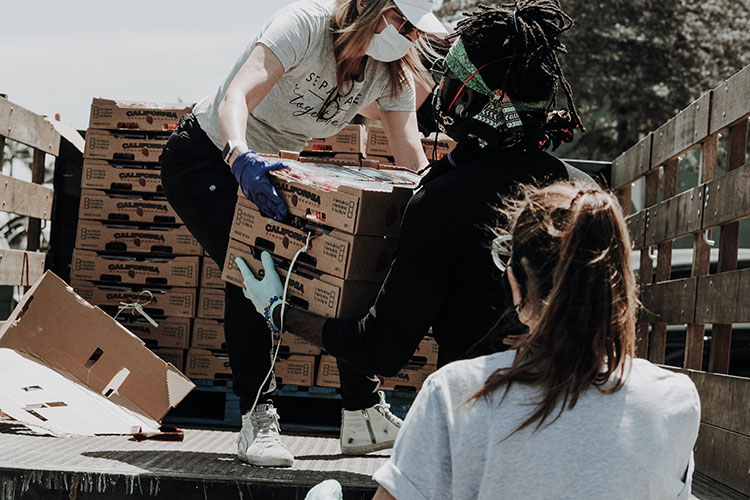 You Can Write Off Your Charitable Donations As Tax Deductions
Of course, you'll want to check with your state's regulations and your accountant for details, you can often write off donations as tax deductions.
While this isn't the key reason most people decide to donate their time or resources, it's something to look forward to if you're going to do so.
Sponsorship Is Like Free Marketing For Your Business
Strapped for time? Not ready to plan your own event?
No problem.
Charitable event sponsorship gets your name out there among your colleagues who share your passion and desire to make an impact.
For an event like the Housing With Hope Golf Outing we'll be supporting this fall, there are often different levels of sponsorship to choose from. These different levels include bonuses and benefits like signage, networking event tickets, announcements, and the like.
Depending on the level of investment, you could make a big statement at the event while making a big impact in your community.
Customers And Clients Love Working With Companies That Give Back
Many of your customers and clients will be drawn to you because of your dedication to giving back. And they'll often want to do their part too.
Getting creative with your events or partnerships is a great way to continue attracting these clients.
You'll want to make sure your marketing team prioritizes getting the word out about your event on social media, in local publications (if the efforts are local), and on your website.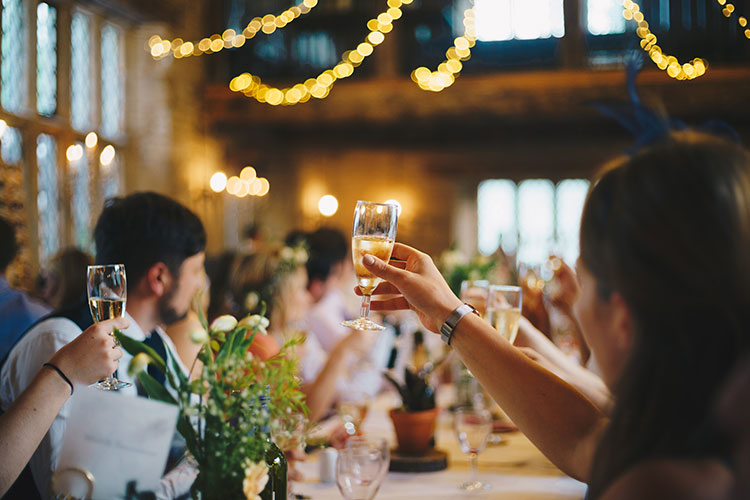 In-Person Networking Creates Excellent Connection Opportunities
In-person events are amazing opportunities, especially for those in business development roles. Charity events present the chance to build connections with people whose mindset mirrors your own when it comes to giving back to the community.
And this can be a big green light to you and your potential collaborators. It shows that there are possible synergies from which to build strong business relationships. This is just one more reason for you to take part in or lead your own in-person event.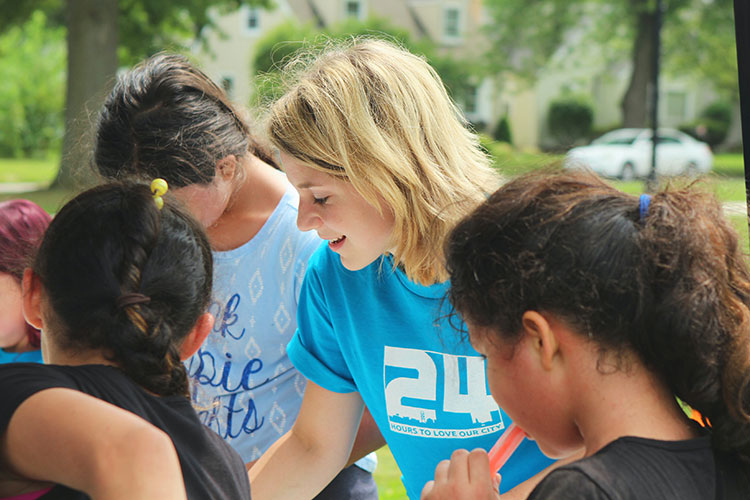 It Feels Really Good To Lend Your Business's Support To Causes You Care About
While we're a marketing team, this was one of our main reasons for working with Housing With Hope for their Golf Outing.

Truth be told, for many businesses, this is where real heartfelt giving begins: It just feels good to connect your business with a cause you care about or a community you love.
The partnerships you can create, the impact you can have, and the lives you can touch are a great driving force for the action you take when it comes to charitable giving or events.
So, if this is your first inclination, trust it: You're ready to make a difference. Just develop a plan and get going.
Get Started. Get Giving.
To learn more about how to make charitable events and charitable giving a part of your marketing plan, contact the Revelation Creative team here.

To learn more about Housing With Hope's First Annual Golf Outing, click here.