'Tis The Season.
Well, no, not quite yet.
But the holidays are fast approaching! If you're anything like our team, you're busy making plans and taking action to show your clients, customers, and those amazing team members of yours some well-earned appreciation.
And that respect and appreciation you show your team? Well, research has found that it helps them to perform better in their jobs.
So, today we're sharing our go-to ways to build team morale, foster creativity, and get your holiday and new year off to an amazing start.
Tip 1: Get Your Goals Together And Get Your Team On Board
Whether it's a 1:1 meeting to get some feedback from each member or an annual meeting to connect on the future of the organization with the whole team, getting your goals together and your whole team on the same page as you enter a busy reason or a new year is a must.
It's important to know how you did in years past so you can make some predictions for this season and the beginning of the new year. But it's also vital to get some data (quantitative) and feedback (qualitative) to use as indicators of how this year has gone.
Once you have that insight, you can explore what success looks like and share that vision with your team.
Bringing them into part of the goal-setting process can help you all set goals you can reach while making sure that those same goals both excite and challenge the team.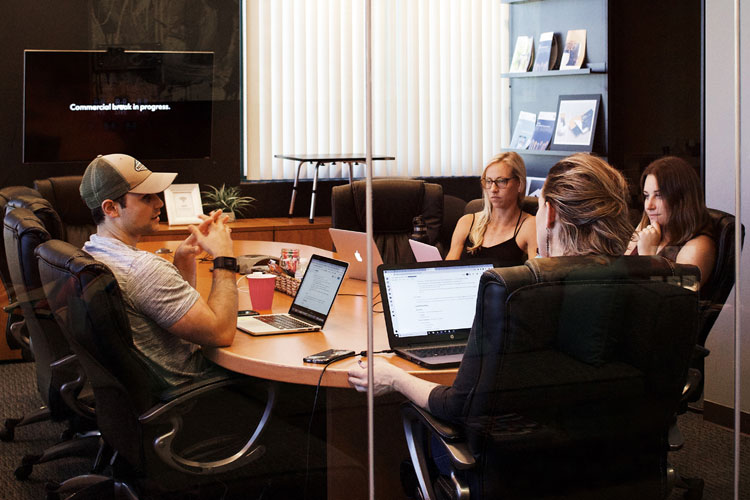 Tip 2: Get Team Insight On Your 2022 Marketing Moves
Content planning with the team might seem like a "too many cooks in the kitchen" move. (And trust us, sometimes it can be.) But having a Google Form or other method for fielding input creates a think tank of sorts for brainstorming ideas without the pressure to impress or the need to chase every idea.
Another way to make this happen would be conducting meetings with team members to get feedback that goes beyond the "the door is always open" phrase that's all too common. This approach allows you to give team members a chance to offer their insight without any expectations and, in so doing, you allow for a naturally collaborative process.
When it comes time to actually implement these marketing content ideas, it's important to share them with your marketing team and to get their insight before moving forward.
But making this first step collaborative has its benefits.
Aside from the plethora of ideas, you also get a chance to see your company through the eyes of those who work there and you may find new directions you haven't had the opportunity to explore before.
Tip 3: Get Team Insight On Customer Appreciation Possibilities
What's going to really light your customers up?
In a competitive holiday sales market, that's the big question this time of year.
And often, your team will have some insight too.
Getting your team together to explore customer appreciation activities can be a fun, creative move that generates new ideas, novel paths forward, and a greater connection between your team members and the work you do each day.
These are things you'd be doing behind the scenes anyway, and bringing the team together to get the ball rolling or to delegate to those who want to be a part of the holiday excitement is a great way to connect team members to one another and the organization overall.
For some customer appreciation ideas to get you started, see our post from this time last year all about ways to show your appreciation to clients and customers.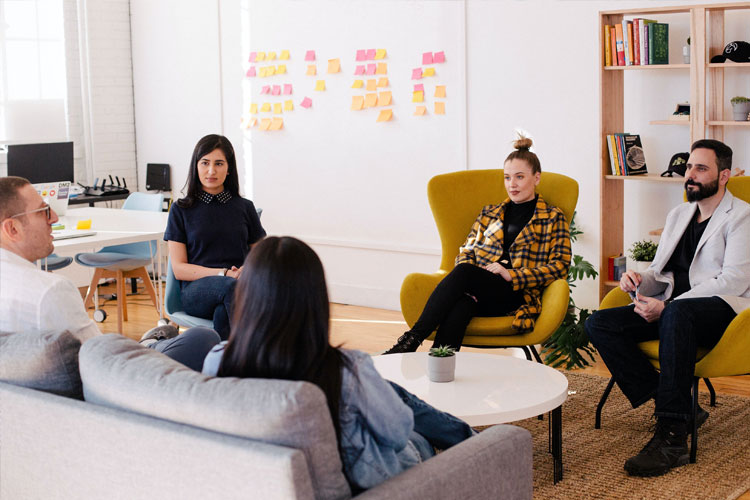 Tip 4: Get The Marketing Support You Need To Lead Your Team Into The New Year
Once you've met with your team and got those creative juices flowing, you may realize that wrangling those concepts into a process or a strategy feels like a challenge. That's the perfect time to bring in a team like Revelation Creative to support you as you turn ideas into action steps.
Getting the right support for your team's marketing strategy is an essential part of growing year to year and is even more important when you want to close out your year on a high note.
A marketing agency can help you use data, like your past progress and performance and your future projections (or the goals you have in mind for future growth) to focus your course of action and connect with clients and customers in new, exciting, and (most importantly) effective ways. Whether it's running an idea by a professional, or tackling that website revamp with the right support, the result is the same: Confidence in what you're doing and how you're doing it.
And that's sure to bring the team together in big ways.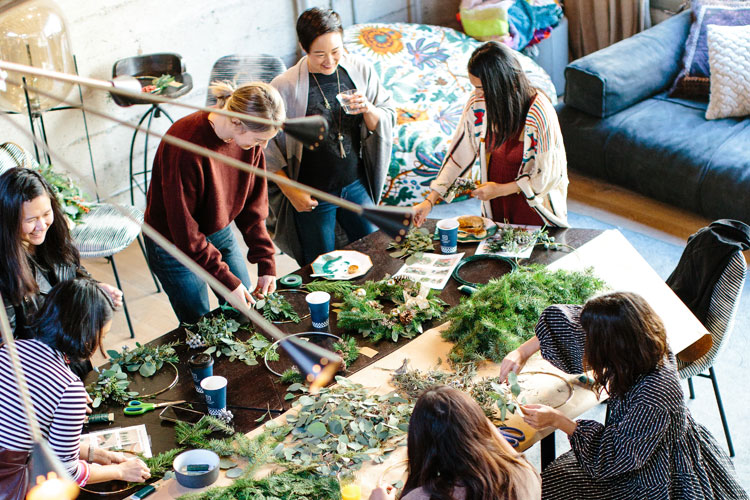 Tip 5: Bring Everyone Together On Purpose
Speaking of bringing the team together, as the year winds down it may be helpful to find ways to bring everyone together for a celebration.
A job well done, a year of growth, or even the navigating of a challenging quarter are all wonderful reasons to mark the occasion. These get-togethers can unify a team during trying times to boost morale, increase job satisfaction, and ultimately lead to greater productivity and team longevity. And, when you create a culture of celebration and recognition, your team will take notice.
In big ways and small, bringing everyone together for a "non-work" focused occasion can have a big impact and will surely help you end the year on a positive note.
Start Making The Most Of 2022
Team building can be fun and productive. It can also take time and effort to do it well. So, if you're looking for ways to support your team, grow your organization, or just get more eyes on your products or services, we can help. To connect with professionals that can support your day-to-day and your big vision, be sure to connect with our team at Revelation Creative here. We can't wait to connect with you.