If you're investing time, energy, and money into marketing your business, it's vital to take some time to assess how hard those investments are really working for you. While this process can take many forms, the benefits of conducting a mid-year review are undeniable. At Revelation Creative, we help our clients evaluate the impact of their marketing strategies at every point along the way. One of the ways we make that happen is through a mid-year marketing plan evaluation.
And whether you're a client of ours or not, we're here to share the wealth of knowledge so you can do the same!
Your mid-year marketing plan evaluation can help you make key decisions from an informed position. It can even help you to enhance the growth you're already experiencing or adjust course if you're not getting the results you're looking to achieve.
Today we're sharing three tips for executing your mid-year marketing plan evaluation so you can make this essential business practice your own, no matter at what point in the year you utilize it.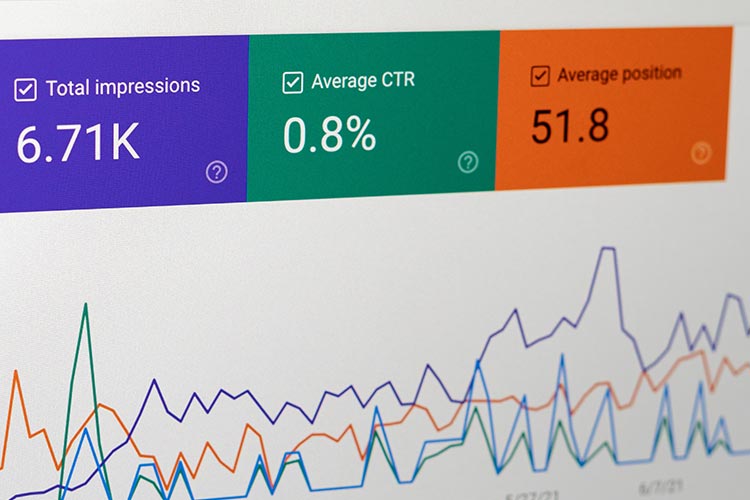 Take A Strategic Look At The Past 6 Months
Wherever you are in your business's marketing journey, it's important to take a look back at the past 6 months. Doing so allows you to critically examine what you spent your time, energy, and resources on and where you should allocate the same for the remainder of the year. This process also gives you a chance to take a close look at the key performance indicators (KPIs) you were tracking.
Some common KPIs that businesses use include things like:
Likes, follows, direct messages, and comments on social media
Click through rates for a sales page, website page, or landing page
Purchases on your eCommerce site
Email list sign-ups and unsubscribes
Click-to-Calls from your website or Google My Business page
Web form fills
Email open rates
Downloads of your podcast, PDFs, or other media assets
Youtube video views
As you review the past 6 months of marketing efforts, the KPIs you've been focusing on will show you growth, consistency, or decline in certain areas and this information can help you to make better decisions when it comes to the next 6 months as well. You'll also be able to assess which of the methods in your multichannel marketing approach yield the highest return on investment. Those that result in the conversion from a Marketing Qualified Lead (MQL) to a Sales Qualified Lead (SQL) are ones to continue to reinvest in as you continue to forge ahead with your marketing plans.
Alternatively, and something NOT to be afraid of, is this: You may find that the marketing KPIs you were tracking don't necessarily help you to strategically grow your business.
If that's the case, don't stick with what wasn't working or yielding the insights that are most helpful to making your business decisions. Remember: Your marketing plan is NEVER written in stone. Any marketing plan CAN and SHOULD be adjusted based on the intel your assessments provide and must always keep in line with your company's evolving growth goals.
Focus On The Marketing Approaches That Increase Income
One of the challenges that we see many new clients face when it comes to evaluating their marketing strategy is how to determine if they're measuring the right KPIs for their business.
While you've probably heard it before, every business truly is different. That's why many people benefit from working with an agency to select, track, and take action on their KPIs.
One of the surest ways to select helpful KPIs for your business is to track the things that impact your revenue. When you look at the list of sample KPIs above, you may find that for your business, things like email sign-ups translate to more sales or more repeat sales, but 'likes' on Instagram do not. The opposite may be true for someone else's business. Each business may measure different KPIs with the same goal: generate more revenue. But the key takeaway here is that not EVERY KPI is meaningful and/or relevant for every business.
Focusing your mid-year marketing review on things that drive your business's income sets you free from worrying about the things that don't. It also sets you up to make necessary adjustments to your marketing efforts from a place of informed mindfulness rather than relying on things that may be, for your business at least, vanity metrics.
Use Data To Keep Moving Forward Or To Adjust Course When Planning The Next 6 Months
Once you've reviewed your past 6 months of marketing efforts and decided what to track or continue tracking as you move into your next 6 months, you can focus on the goals you have for the future.
As you evaluate the things that really impact your revenue, you'll be able to better use data as you make informed decisions and plans that respect where you've been and where you hope to go.
The act of revisiting your marketing plan in real-time helps you to see the actions you're taking that result in an impact on your bottom line. It also allows you to make shifts or pivots when things may not be bringing you additional revenue. This prevents you from staying static when change is warranted. It allows you to move forward more confidently because your decisions to stay the course or change directions are based on data rather than guessing or emotions/gut feelings.
Simply put, as you take the time to evaluate your marketing plan at this midyear point, you want to take as objective an approach as possible. Examine what marketing pieces you want to keep and what you can let go of to more effectively focus on what moves the needle for lead generation and prospect conversion.
Let Revelation Creative Help With Your Mid-Year Marketing Review
Now that you're equipped with a few tips for making the most of your mid-year marketing evaluation, we'd love to help you create and implement a winning strategy for your business.
If you're ready to learn more, connect with us on our contact form here.
We can't wait to hear from you!