This month, Revelation Creative™'s President, Gina Marie Mattei, was invited to by Investors Bank to participate in a workshop they hosted at the LinkedIn office in New York City.  The goal of this informational session was to share how to use the social media platform as a valuable business tool. The workshop led the group on a journey, teaching them the best practices that will enhance their presence on LinkedIn and help them grow their businesses.
LinkedIn's mission is to connect the world's professionals to help make them more productive and successful. Essentially, every new connection on the platform is a potential opportunity.
LinkedIn's features allow you to work smarter:
It gives you a platform to market yourself, your business, and your services.
It helps connect you with potential candidates to hire.
It offers a way to showcase your products to the right people to close deals.
And, most notably, it's an excellent platform for education, whether you're looking to share your knowledge or learn something new.
Content for Social Networking
Before jumping into the particulars of using this social platform for business development, it's crucial to understand the different social media platforms and the type of content that works best for each. Here are some examples of the types of posts you commonly see on the most popular social networks: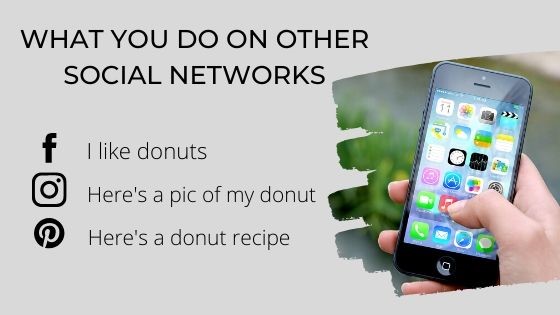 So what material is best for LinkedIn? Posts that focus on a professional mindset are the way to go on this social platform. Here are some examples: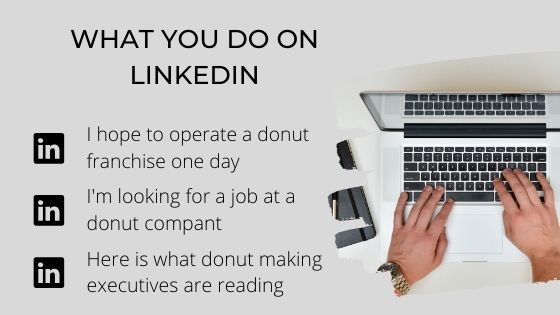 Creating Your Profile
Now that you've got an idea about the types of content you'll find on LinkedIn, it's time to get started. The first step you'll need to take before you can join the conversation is to create your profile. Though some of the content is similar, a LinkedIn profile is very different from your resume. In addition to experience and education, your LinkedIn profile should include more detail about your skills, projects, interests, and certifications, as well as recommendations and endorsements from your colleagues.
To complete your profile, upload a professional photo, draft your story in your own words, and craft a compelling headline. Once that's done, you can dive in and start reaping the benefits of the professional social network.
Building Your Network
With your completed profile ready to go, it's time to begin building your professional network. Start by connecting with existing clients and colleagues. Once you have a good base of contacts, start branching out and make new connections. The beauty of LinkedIn is its ability to help you expand your network. The platform is continually improving its "People you may know" feature to make forging new connections even more straightforward.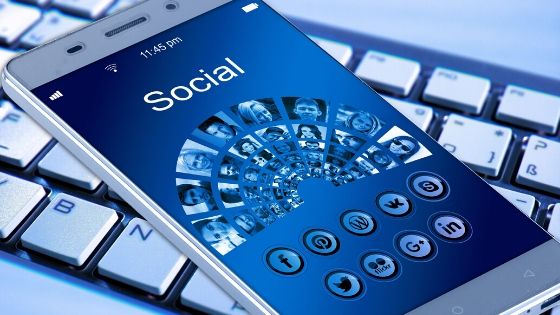 Identifying Your Content & Creating Your Strategy
While you're making connections, it's vital not only to join conversations but also to start discussions of your own. Sharing your insights and opinions is a great way to attract new connections while solidifying yourself as an industry thought leader. The better you position yourself on LinkedIn, the easier it will be for your network to make introductions. Nielsen reports that buyers engage with 11.2 pieces of content before making a decision. That means that the more thoughtful and engaging content you post, the better your chances are at closing a deal or winning a new client.
Like any social network, though, if you're posting simply for the sake of posting, you're wasting time and hurting your overall digital footprint. Take some time to develop a strategy to produce and curate content that addresses audience questions and inspires them to take action. Consider what your audience needs and pinpoint how your expertise can contribute to the solution. That sweet spot is the content you should be producing and sharing on LinkedIn.
The Best Times to Post on LinkedIn
Now that you've taken the time to identify the type of content you'll be curating and creating, it's time to start posting. Try to pay attention to when your network is most active. If you post when your connections are online, your content is more likely to have better reach and engagement.
Here are some tips for timing your posts:
On average, the best days to post on LinkedIn are Tuesdays, Wednesdays, and Thursdays.
More clicks and opens happen after 8 PM.
High levels of engagement can also occur:

during the 2 PM daily slump,

or first thing in the morning before work.
Any professional or business can use these suggested times to develop their LinkedIn posting schedule. To optimize your efforts, you'll want to analyze your posts results as you go to determine which content and post times generate the most engagement.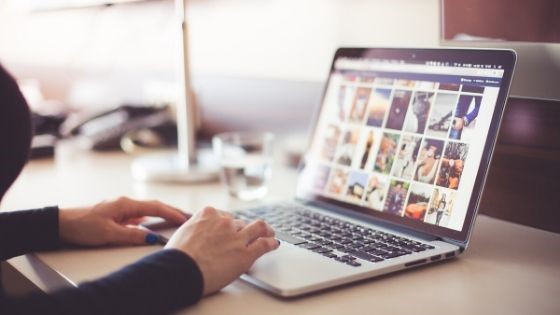 The benefits of LinkedIn don't just apply to personal accounts. You can apply the same tips and tricks used for optimizing and strategizing your personal LinkedIn account to your business page. An active LinkedIn business page offers several benefits. Not only does it attract customers, clients, and potential employees, it also humanizes your brand and encourages employee advocacy.
If you're ready to get started on LinkedIn, the Revelation Creative team can help. Contact us today to help you establish your LinkedIn presence and jump start your business.