Have you ever wanted to present at a local conference or networking event or just introduce your brand to a potential partner or colleague? Did you feel like you were missing the mark visually as you worked to cobble together a PowerPoint using one of those basic templates?
If any of that sounds familiar, you're not alone.Our team has worked with many business owners to help them step up their game when it comes to how they visually represent their brands, and one of the most valuable ways to do that is with a visual deck.Today we'll share 5 reasons this marketing tool is so powerful and we'll share some insight on how you can make it work for you.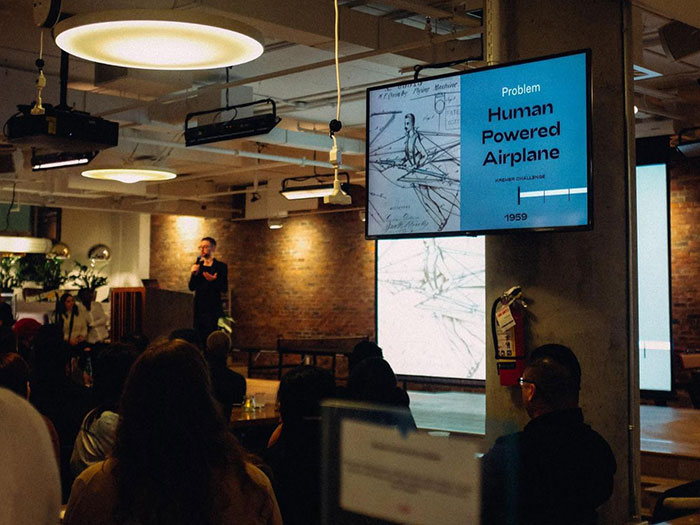 Your Deck Helps You Nail Your Messaging From The Start
While the deck is a visual asset, creating it alongside an experienced marketing team can help you nail down your key messages.When you create your deck, you'll be firming up everything from your mission and vision, to the people you serve, and precisely how you separate yourself from the competition in ways that attract those amazing people.And you'll do it in a simple, streamlined way that isn't overwhelming your audience with a ton of text.This process will help you to really crystalize your message as you elevate your visual brand.
It's a Versatile Visual Asset
There are many types of decks you can create for your business. The two most popular tend to be introductory decks (that introduce your business to clients and colleagues) and pitch decks (we'll tackle them later on in this list).
That being said, you can repurpose any deck you create so that it's perfect for conferences, workshops, and speaking engagements.For example, using a few slides from your introductory deck as part of a conference presentation ensures that your brand stays uniform with its visuals and messaging. And adding your contact slide to the end of a speaking engagement ensures everyone who is ready for what your company offers knows how to reach you.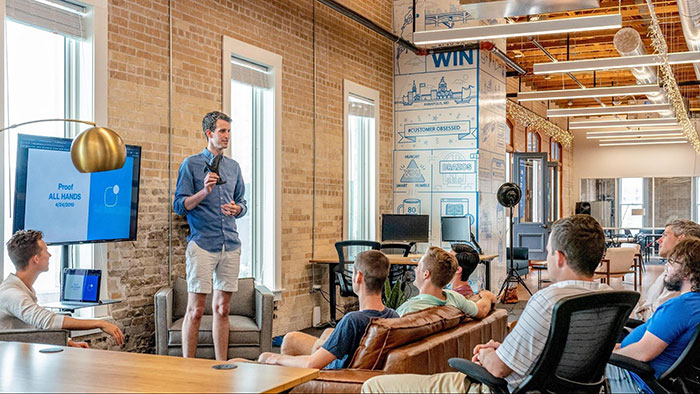 Your Deck Helps Attract Great Employees
Your deck can be a great recruiting tool to engage potential employees.
Imagine going to a recruiting event with a visually stunning presentation that fully communicates what you have to offer not just your clients but those who work for you.

You'll show up in a professional and attractive way that can help you magnetize the right talent for your needs every time.
It Streamlines Your Visual Brand
Your deck can bring together your entire visual brand.
It's a great opportunity to familiarize your audience with logos and other items you'll use regularly to represent your brand.
You can use your logos, professional headshots, and even video assets as you create your deck, and this multimedia experience can help you fully communicate your company in a visually powerful way.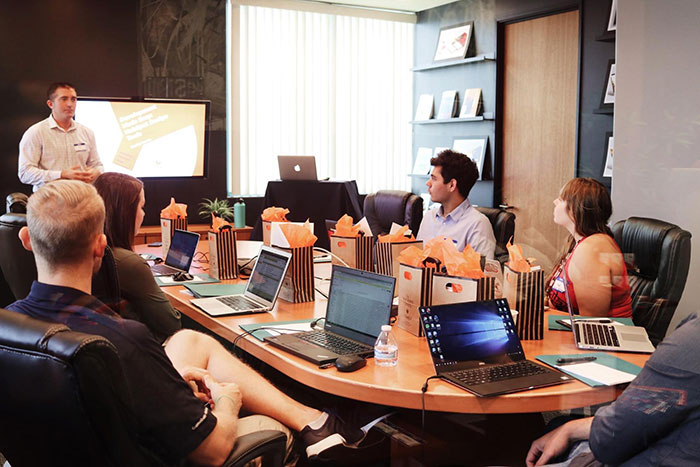 A Pitch Deck Helps You Grow Your Business
When we talk about visual decks, we can't forget the pitch deck. Your pitch deck is a key tool for face-to-face or online meetings where you'll connect with potential investors or partners.

Companies need to carefully consider what to include in their pitch decks as this is often a make or break opportunity according to Forbes.
Showing up to those key meetings with a visually stunning, professional-looking deck can help you secure funding for your work because it allows investors to see you as a serious business that knows how to make an impact.
Create Your Visual Deck
When you use a visual deck alongside key branding pieces like a stunning logo, business cards, and a customized website, you'll be creating a unified visual identity that customers can come to connect with as you continue to grow.

If you're looking for support as you create a streamlined, engaging visual brand, you can reach out to our team here and we'll connect!