2018 is coming to a close and what a year it's been! The Revelation Creative™ team sat down to take a look back on all of the events and projects that made 2018 so special and we wanted to share those moments with you!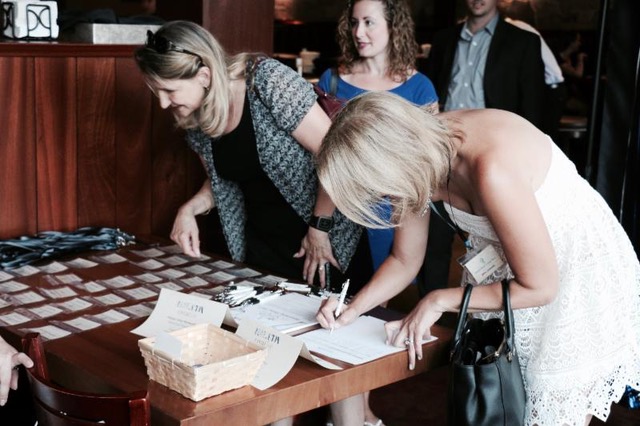 One of the primary business practices we can't get enough of is networking. Not only do your team members go out and attend different networking events around the state, but we finally kicked off throwing our own. We held our first networking event in honor of Revelation Creative™'s first birthday – one full year in business – which took place in July. We invited our clients and colleague to come to celebrate with us, while also helping to facilitate new business relationships. We commenced the evening with some fun marketing trivia and got to celebrate this milestone with so many amazing businesspeople!
To us, networking should be fun. That's why our next networking happy hour brought people together for Halloween. Our clients and colleagues joined us in costume and got to let loose before the holiday season got into full-swing with some games at iPlay America. With a costume contest and free game tokens, it was a great place to break the ice and make new connections.
We can't wait to get the ball rolling in 2019. If you're interested in hearing more about our networking happy hours, contact us to get on the list!

We started off the fall season by hosting an educational networking event. Since people were heading back to school, we thought it was the perfect time to share some insights with businesspeople from all over the state. Our Business Back-to-School (#BBTS2018) event started with some guided networking and concluded with presentations from Revelation Creative™, Investors Bank, Mazars, and Stella Valle. But this event wasn't just about teaching you new things.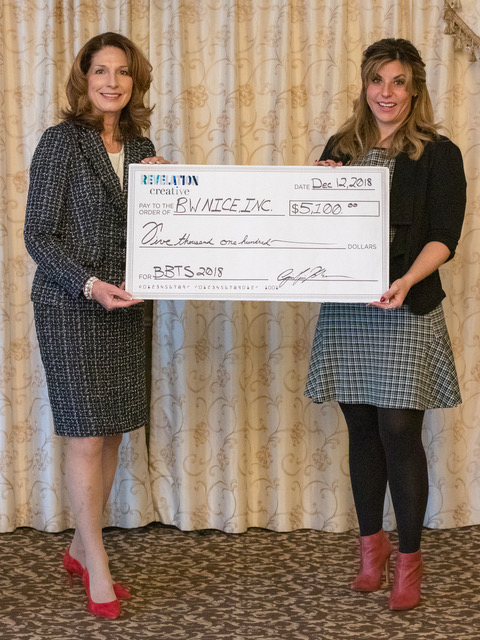 Our #BBTS2018 event was also a way for us to raise money for our community. We picked BW NICE, Inc. as our charitable partner for the season. We worked hard to raise money for this worthy cause. Proceeds from the event went to benefit the charitable partner, and we extended the fundraising efforts to a Facebook campaign to encourage giving. As the fundraiser concluded, we were blown away by the outpouring of support we witnessed from our clients, colleagues, friends, and family. In December we finally presented BW NICE, Inc. the check and we're proud to announce that we raised $5,100 to support their cause.
Last but not least, we took a look back on all of the workshops we facilitated in 2018. As a creative agency, we get to work on a lot of cool projects, but nothing can compare with sitting down with our clients, one-on-one, to help guide them towards their goals. Our workshops are interactive and completely customized to fit each of our clients' needs. With no two workshops being the same, our team gets to have fun exploring new strategies and industries with each one we complete.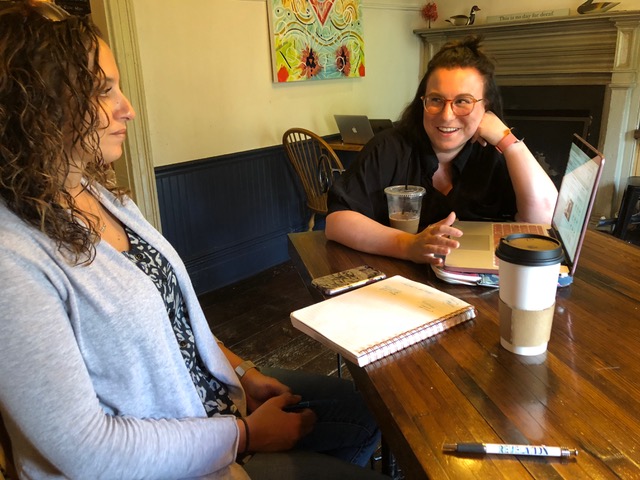 As the year comes to an end, we can't close it out without thanking our clients for trusting us to help make their presence known. We're also so grateful for the endless support we've received from our colleagues. Thank you all for being a part of our journey. See you in 2019!