Whether your brick-and-mortar store is brand new or you've been a trusted local business for a while, there's no denying that the past few years have been challenging.
With an unpredictable economic environment and global health challenges impacting thousands of businesses, many brick and mortar store owners are looking for new ways to ensure they can survive and thrive regardless of the circumstances.
At Revelation Creative, we've helped many local businesses weather the challenges of the past few years. And one tried-and-true, way we've done so is by helping those businesses explore how broadening their marketplace can help them grow their customer base and their bottom lines.
Expanding your marketplace will look a bit different for each business. But in essence, it means expanding the way you serve customers by offering your products online, not simply in-store. And experts agree this approach can make a big impact.
Today, we're sharing three of the biggest benefits we've helped our clients experience when they expand their business's reach beyond their local storefront.
We hope these benefits will help inspire you to explore this potential growth creator for your own business too!

Let's get to it!
When You Diversify Your Marketplace, You Expand Your Potential Customer Base Beyond Your Brick And Mortar
Perhaps the biggest benefit to adding an online storefront is that you can reach even more customers with your products.
Whether you use Shopify, Etsy, or Amazon, you'll be reaching a new and potentially larger demographic: online shoppers.
While you'll want to explore new business and marketing approaches to ensure that your products appeal to this new group, the benefit here is undeniable.
When you offer your products online you're giving yourself the chance to create lasting customer relationships beyond Main Street. And you're creating even more opportunities for collaboration with national and international colleagues and business partners.
You Can Use Your Online Space As A Product Testing Ground
Getting a handle on inventory and curating the perfect line of products are often two of the biggest challenges that brick and mortar businesses face.
They're also the two biggest reasons businesses choose to find their product offerings and stick with them.
But when you open your business up to the e-commerce world, you also open yourself up to experiment and test potential additions to your product line or store inventory.
Using your online shop as a product test ground means that you can try to offer things you want to put into the brick and mortar store without having to fully stock the store with that new product.

You can try a "new product special" or a "limited run" approach to see if this new addition will sell. You can also use this product testing ground to see what new items your customers gravitate toward. You can do all this before investing in a full stock of that product for your brick and mortar store.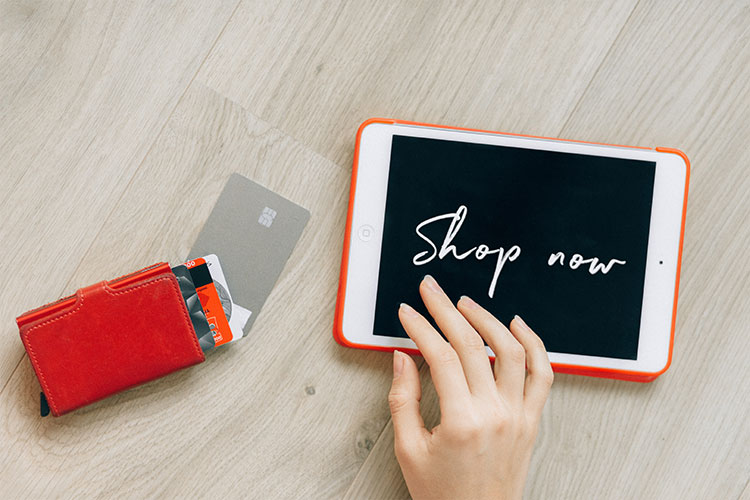 You Shield Yourself From Economic Fallout When Someone Can't Get To Your Store
As we've learned from 2020 and 2021, local and global events sometimes mean that customers can't or don't feel comfortable going into your store physically or could even be prohibited from doing so.
It also bears mentioning that when you bring your brick and mortar products online, you take a step toward shielding yourself from a potential economic downturn if someone can't visit your store in person.
While in-town delivery is an option for some businesses, it's more likely that local brick and mortar stores rely on foot traffic to make sales.
And when the health landscape or the economy of a given area shifts, the lack of foot traffic can have a devastating impact.
By offering an e-commerce option, you make sure you're still able to run your business even if customers can't physically get to your store or don't feel comfortable doing so.
Whether it's Etsy, Amazon, Shopify, or some other approach, it's vital to explore how an online storefront can help you grow your business and continue connecting with customers, regardless of the current circumstances.
How To Get Started
If you're ready to explore how you can diversify your marketplace in 2022 but aren't sure where to start, Revelation Creative is here to help.

Just reach out to us using our contact form here.

We can't wait to connect with you!