If you found yourself visiting a website or shopping online last year, you probably noticed the color trends. Head-turning, bold, and bright: They were pretty hard to ignore. But as we enter a new year, there's a color and design shift that you'll most likely begin to feel as well. That's because this year we're navigating new color trends that represent a return to more simple colors.
And while they're often softer, they're anything but boring.
Designers are finding themselves bringing washed, gentle, muted shades into the new year with them. And today, we're sharing the color trends that caught our team's attention and a few ways to use these colors in your business to get on trend and stay on-brand.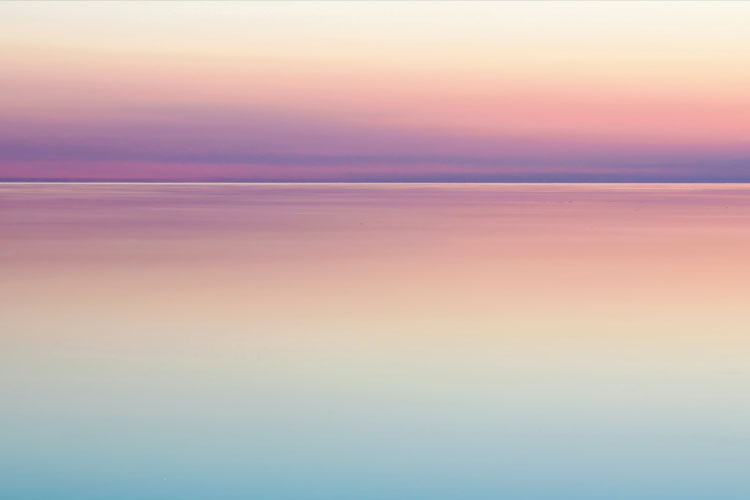 Out With The Old In With The New
The major difference between the colors of 2021 and 2022 is the feelings they give customers and clients. Whether it's a mutual sense of overstimulation, burnout, or a desire to return to calm, there's definitely a collective exhale coming. The result is a shift away from overtly bold, bright, high-contrast colors.
While you will find a bold hue or two below, you'll probably still want to keep this shift in mind as you contemplate changes to your own marketing.
So, let's explore 3 of the biggest 2022 color trends to see how these feelings are going to translate to design and marketing.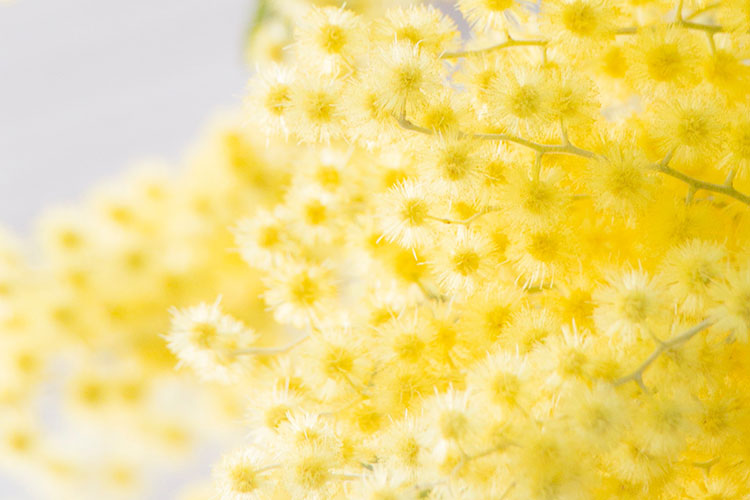 Earth Tones Return
2022 will see the return of earth tones. From worn wood and natural colors to comfy, calming, and tranquil blues and greens, we're seeing a definite "worn in" feeling emerging with these color trends. Floral tones are also making a comeback. Whether they're faint yellows, serene blues, or verdant greens, the feeling here is definitely one that encourages viewers to relax in a real way. Adding these colors to your marketing could provide a much-needed respite to those you serve.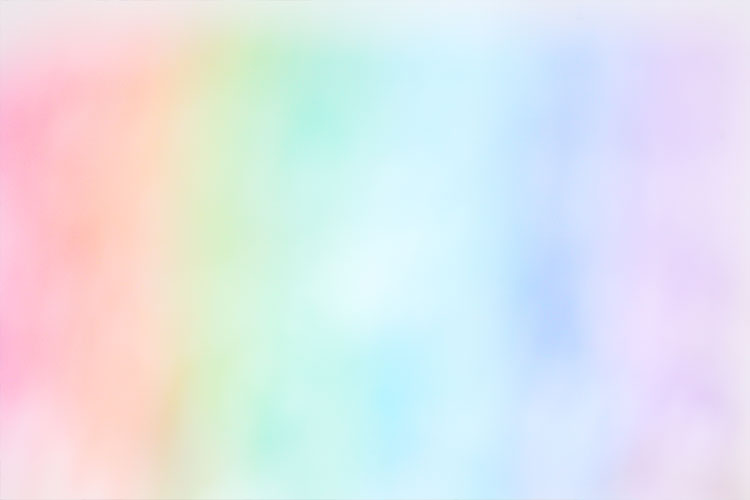 Playful Pastels And Whimsical Colors
From off-whites to mint to beige to pale pinks, pastels are making a comeback. Whimsical and airy colors like those found in watercolor paintings will also be on display this year. The playful, light, and ethereal hues are a stark contrast from last year's more daring shades. But, they're no less memorable. Introducing these tones could have your clients and customers feeling less weighed down or worried as we enter this new year.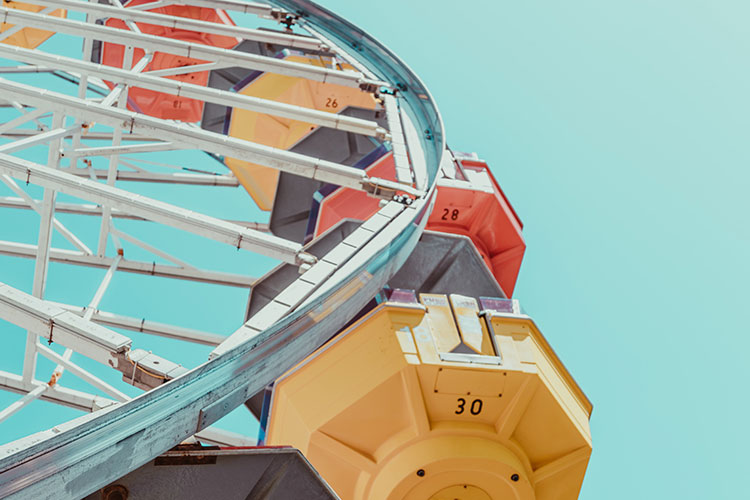 Everything Old Is New Again
Do those last two trends have you missing 2021's bolder tones already? Are pastels not really on-brand for you?
You're in luck!
Two of the color trends for 2022 might be just what you've been hoping for.
This year, we'll see the return of vintage 80s and 70s palettes along with the reemergence of more royal, jewel tones as well!
Those nostalgic color schemes can be fun to play with, especially if you've not allowed yourself that playtime before!
If you're more of a straightlaced brand, the jewel tones give an elevated, regal feeling to just about anything.
If you're not all that smitten with natural colors or pastels, these trends are the ones to keep an eye on for sure!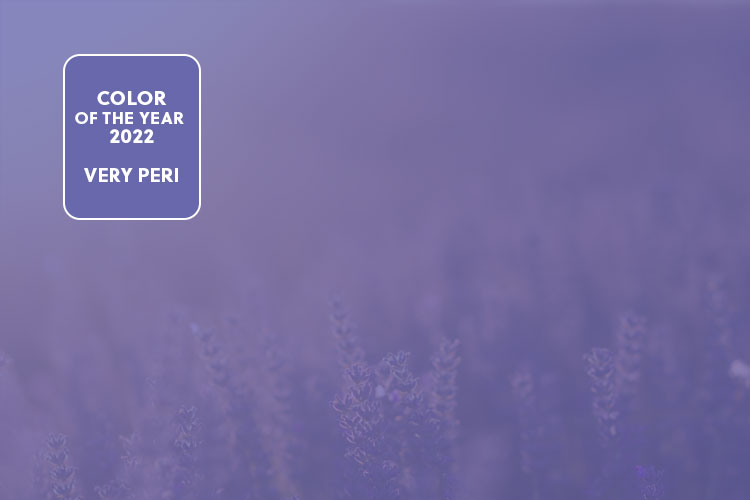 The Pantone Color Of The Year: A Trendsetting Periwinkle Hue
Each year for the past 20 years, The Pantone Color Institute has released its color of the year. The color of the year serves to guide everyone from clothing designers to marketing agencies to interior designers with insight into color trends that can't be missed.

In 2021, the Institute chose both a gray and a yellow hue (PANTONE 17-5104 Ultimate Gray + PANTONE 13-0647 Illuminating) to reflect hopefulness and endurance as we left 2020 behind and entered a brand new year.
This year the Pantone Color Institute chose Very Peri as Color of The Year. The colors reflect a courageous and carefree feeling. The color is bright, fun, and daringly different. And we couldn't be more excited about working with clients to infuse these color trends into their marketing and design projects!
Incorporating Trending Colors While Keeping Things On-Brand
One of the challenges our clients often face as new color trends emerge is finding ways to incorporate the colors into their existing branding.

If your review of the color trends above has left you wondering how to make these new colors work for you, you may want to explore the following:
Trying These Colors On Smaller Or Less-Permanent Assets
This could mean trying out the color trends in things like social media posts or stories or paper handouts for events. Exploring how you feel sharing these assets and how well received they might be by followers, clients, and customers can be a great way to dip your toes into new color trends.
Connecting With Professionals To Examine Other Ways To Play With Color
If you're feeling a bit reluctant to make changes to your branding or you're worried about how these things might impact your brand recognition, it may be time to talk to a designer or other professional. These people can help you decide if and how you can best use color trends in ways that amplify your brand.
Choosing One Or Two "On-Trend" Colors To Try Out With Your Existing Branding
Rather than trying to dive in and use all the new and trending colors, you may want to select one or two shades that go well with your existing brand color palette. You may find these make good accent colors rather than major colors. And when you use them as accents, you retain your overall on-brand feeling while working with some of-the-moment trends.
Are You Feeling Color Confused As We Enter The New Year?
Be sure to check out our blog all about color psychology here.
If you're ready to learn more about making the most of 2022's color trends for your business, just reach out to us using our contact form here.
We can't wait to connect with you!