Whether you want to get people talking about your business, want to position your company as a great place to work, or you're looking to create meaningful and impactful connections in the community, giving back is an excellent way to share your brand or business that goes beyond traditional marketing channels.
As Forbes notes, customers of all ages like to engage with companies that give back, and we've shared a variety of reasons for this desire on our own blog in the past about why giving back is great for your brand awareness and growth.
So, now that you know why you should add these activities to your marketing plan, it's time to make it happen.
And today, we're sharing three steps you can take to do just that. This topic is near and dear to our team's hearts. We believe in 'walking the walk' if you're going to 'talk the talk'. That said, we'll give you a practical example of how our team gives back too.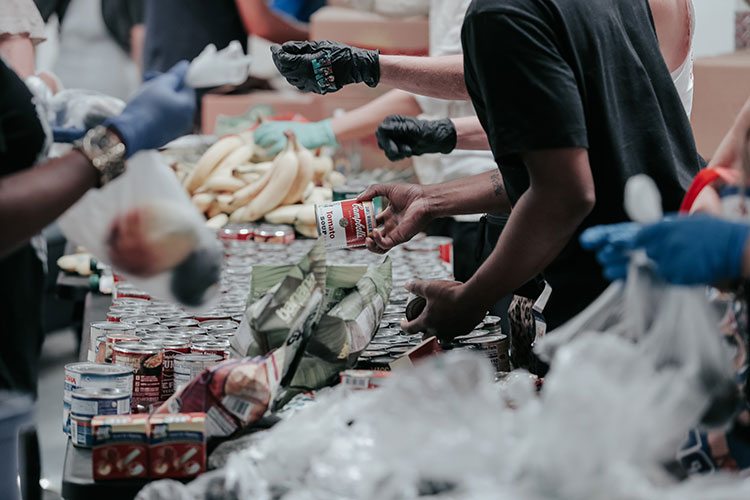 Step 1: Get Clear On The Causes Or Organizations That Best Align With Your Business
The first step in this process is to get clear on what causes, groups, or organizations your personal brand or business aligns with naturally.
Are there causes that just make sense? Local organizations that host events you and your team attend anyway? A local chapter of a national organization whose work is adjacent or related to your industry?
Some examples of well-aligned organizations might be:
An eco-conscious clothing brand aligning with an Earth Day organization or conservation-related cause.
A local realtor who volunteers with Habitat for Humanity
A wellness brand aligning with a mental health advocacy organization
A local restaurant aligning with their neighborhood's food bank
A consultant who's passionate about medical care for veterans who aligns with a national veteran's organization
What you'll notice in each example is that there is a natural connection between the company and the work they do to give back, even if it's simply that there is a true passion for that cause.
Step 2: Strategically Choose The Ways You'll Give Back
Once you've decided where to focus your efforts, it's time to explore how you'll give back.
Purposefully choosing how you'll engage or give back allows you to find the pathways that make the most sense for your available time and resources.
For some companies, an annual or quarterly donation makes sense. For others, a staff-wide day of service might be a great fit. And for others, attending or initiating events to benefit the organizations or causes will be the right path for them.
You may decide to donate your products or services, offer discounts, or pursue other means of donating your time or money.
The point of this step is to create the resources, space, and time necessary to prioritize giving back.
Just like other aspects of your marketing plan, when you're strategic here, you can share your message more effectively once you get started because you'll be able to clearly articulate what you do, how you do it, and why it matters.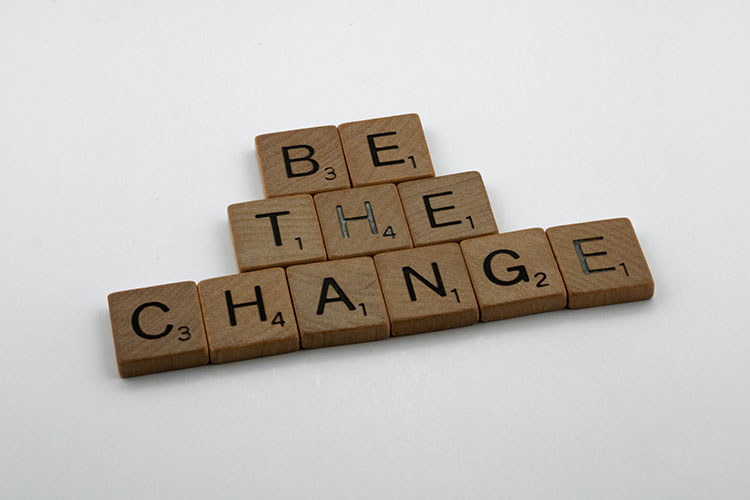 Step 3: Take Action And Share Those Efforts With Your Customers And Audience
Now it's time to take action! In this step, you'll make any arrangements necessary to execute on your objective to give back. Make the donation. Volunteer the extra hours. Spread the word about your 501c3 of choice.
And, while it may be somewhat uncomfortable at first, this is also the step in which you share your efforts with any customers, clients, or other audiences you may have.
It will help you connect with your audience and your community and it can lead to more marketing networking and business growth opportunities.
If you're afraid of being too boastful here, just know that sharing your good-faith work may even inspire others to pay it forward!
That's the power of these efforts: They have a ripple effect on your business and in the lives of others.
A Practical Example Of How Giving Back Complements Your Marketing Plan
Wondering what it may look like if you decide to add giving back to your marketing strategy?
Well, at Revelation Creative, we've made giving back part of our business and marketing strategy because helping others is at the core of what we do.
While there are so many ways to give back, we've chosen to focus on local organizations that share our dedication to those in need.

For example, Revelation Creative is a charitable sponsor for the Park Avenue Foundation Gala taking place on September 30th, 2022, a cause that benefits thirteen charities and cultural organizations.
We're also a Gold Sponsor for Housing with Hope's 2nd Annual Golf Tournament. Housing with Hope provides affordable housing, programs, and services to enrich the golden years of low-income seniors living independently in New Jersey.
When we consider the three steps listed above, you can see a practical example of each step in action.
In both instances, working with these organizations allows us to support the work they do in our local New Jersey communities, bettering the lives of those they touch. Bringing art, enriching programs, and essential services to at-risk populations helps to paint a brighter future for all. Both of these organizations do so with such inventive ways of engaging the populations they help, it is no wonder that their missions appealed to our artistic sensibilities as a marketing and creative agency. So these causes align with our agency's core values perfectly.
And when it comes to aligning with other like-minded individuals to help grow our own Rolodex, we've selected ways to give back that allow us to truly connect with other leaders in business in our community. Through events like networking at the Housing with Hope Golf Tournament and connecting with other community leaders during the Gala at the Park Avenue Club, we know we'll be in the mix with those who feel similarly about doing good work to do good for all.
And we share about these causes in our emails, blogs, and social media posts too so that others know about our commitment and are introduced to these worthy causes. The goal is to get others inspired about helping and ultimately, making the world a better place.
The result is that our business grows while we remain committed to our values, allowing us to increase the level of contributions we can give back year after year. Now, that's a win-win if we've ever heard of one!
Want To Find The Best Way For Your Business To Give Back And Grow?
If you'd like to make community involvement and charitable giving part of your strategic marketing plan, we'd love to hear from you.
You can contact us here.