As opportunities to safely gather in person continue to open up, businesses large and small are realizing that they can once again resume their experiential marketing plans.
But if you simply return to the event marketing approaches that served you well before the pandemic began without reimagining those experiences, the former interest and yield you once received may not result in the same or better return now. Expectations have shifted and the bar has been raised. To draw a crowd, employing some outside-of-the-box thinking and creativity is a must. Otherwise, you may miss out on client connections, sales, and the opportunity to shift and evolve the way your audience views your brand.
Customer expectations for these events are higher than ever. And, as you rise to meet them, you'll need to do far more than simply dust the cobwebs off of your pre-pandemic events. From a marketing perspective, that means shifting from a focus solely on brand awareness building to one that includes scalability and actionable post-event insights for your sales teams. (Forbes).
So, today we're sharing three ways to shift the way you think about and use experiential marketing in your business.
Using Experiential Marketing For Customer Engagement And Re-engagement
One way to reframe your event marketing approach is to consider how, as we get back to meeting one another in person, you might use experiential marketing for customer engagement.
So, you're not simply present at events or conferences for brand awareness. You're creating opportunities for both re-engaging past relationships and initiating new ones.
Event marketing can help to reinvigorate stagnant business connections by offering past clients or colleagues a chance to see your business in a new light. Experimenting with different ways of developing interest and engagement from other potential clients or collaborators can help you to garner valuable data on what worked, what didn't, and what you may want to try the next time you hold an event.
You may even find that certain environments that were a great fit before the pandemic are not as well suited now, and this information can help you to seek out opportunities to get in front of audiences that are far more helpful in reaching your marketing goals.
And creating or re-engaging relationships offers the chance to show your appreciation for those customers as well.
To truly make the most of event marketing as a tool for customer engagement, consider using a variety of approaches including:
Connecting with your marketing team about any prospective colleagues, competitors, clients, or customers who may be at your event
Considering ways to use the event as a lead generation tool
Explore unique approaches to engage passers-by or event attendees so that they have a unique and memorable experience
Learn by example – See what others in your industry have done well where they have had a footprint in the event space. Build off of their ideas to make your own something memorable and original.
If you're looking for some inspiration, check out Party Slate's Pinterest board here and Hubspot's review of some amazing experiential marketing campaigns here.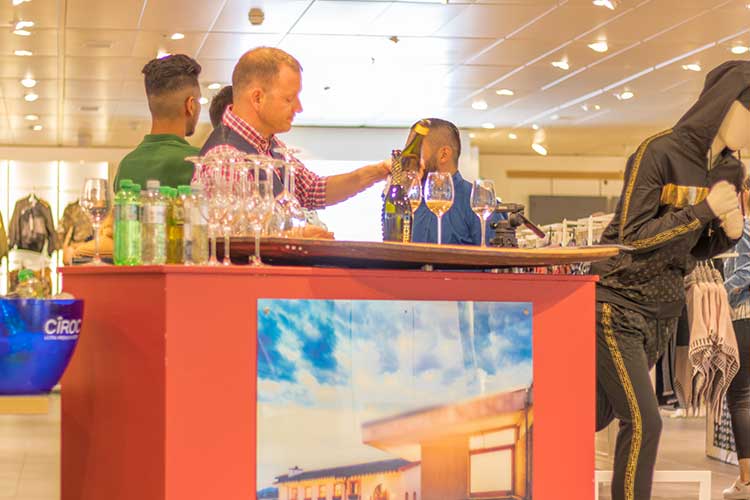 Using Experiential Marketing For Customer Appreciation
Another perspective to consider as you evaluate your event marketing plan is what you're really delivering for customers. Assess if that experience you provide makes them feel appreciated.
Whether you're delivering amazing experiences in-store or at events, it's important to get clear about why someone would give their time to be at an event or engage in an experience you've created.
While this is especially important for travel, tourism, and hospitality businesses, it's also true for businesses in all industries: Customers have more options than ever before, and spending their time with you is a valuable decision. (And if you're looking for potential ways to approach customer appreciation overall, check out our blog on the topic here and this article from The Advisor Coach.)
To make the most of experiential marketing as a customer appreciation tool in your brick-and-mortar, connect with your marketing team about what it means to have people frequent your place of business and what experience you want them to come away with after they do so.
To use event marketing as a customer appreciation approach at other events, consider how your table or space can truly stand out and offer them something that makes each customer feel valued and excited to engage with your company.
And when your event or in-store experience is over, don't forget to review potential leads, evaluate ways to improve, and thank your team for their amazing work. Always remember – just like great marketing, great events should leave your customers feeling a particular way about the experience they just had with your brand. Think about the emotions you would hope someone would have after participating in your event and let those be the stars by which you navigate the waters for crafting an unforgettable occasion.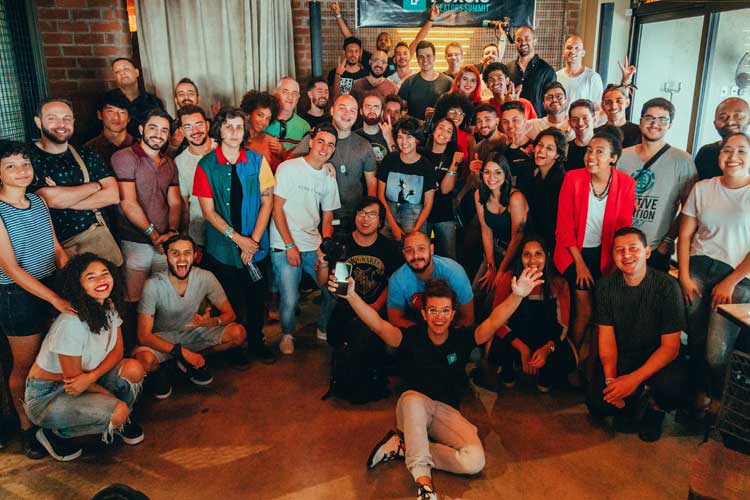 Using Events For Employee Appreciation
While we've covered year-end team-building strategies in a previous blog, showing appreciation for your employees can become a year-round part of your company culture.
And though thanking your team for a job well done can take many forms, one of the most exciting involves connecting and reconnecting with your teams through experiences.
From holiday party planning to employee appreciation nights, using events as a way to build team morale not only puts faces to avatars (which is so important in remote working environments), it allows for the creation of deeper relationships as everyone enjoys their time together and even distributed teams connect in new ways. (If you need some ideas to get you started check out this article from Connect Team.)
While employee appreciation may feel wholly different from customer appreciation or engagement, you can use similar approaches as you plan and execute these events. You'll want to offer your employees a unique experience that's worthy of their in-person time and you'll want them each to leave with a sense that they matter. This is your chance to show them that and that they're valued for their contributions today and every day. And an employee that feels valued, appreciated, and heard is much more likely to repay you with loyalty than one who does not.
That's perhaps the most powerful aspect of any event you host or attend: You can stand out and connect while allowing your employees or customers to feel that very same sense of importance and connection.
Ready To Shift The Way You Use Event Marketing In Your Business?
If you're looking for a way to grow your business, engage your team, or create a greater return on investment when you host your next event, we'd love to connect with you.
You can contact our Revelation Creative team here.