As this year draws to a close, we're looking ahead with excitement to the next chapter and giving thanks for so many things. While gratitude marketing is, in itself, a strategy businesses can use to grow, reflecting with an authentically grateful heart on the year's most memorable people and moments is also a truly wonderful practice for all of us.
So, today, our Revelation Creative team is sharing the 8 things we're most grateful for as we review our year.
Our Clients
We're truly grateful for those who trust us to help them deliver on their vision. As marketing professionals, our team recognizes that when we collaborate with clients, they're entrusting us with the future of their business. And this is a responsibility we never take lightly. Whenever we're growing anything from a business's online presence to its bottom line, the process begins with that trust.
We're also grateful for how engaged and excited our clients are to enter this partnership. They bring their big goals along with forward-thinking. Because of that, the creative process we lead them through is richer for it.
And in those cases where a business comes to us wondering where to begin, we're always appreciative of the opportunity to offer them the support they need.
Because none of us have to know it all, we just need to connect with those who can help us reach our goals. We're grateful to have the chance to be that company for our amazing clients, past, present, and future.
Our Team
No list of our gratitude would be complete without mentioning our phenomenal team. As a company where our team connects virtually from all corners of the country, we're grateful that each member is not only extremely talented and creative, but also collaborative.
Each person at Revelation Creative brings a wealth of knowledge and experience in marketing, graphic and web design, copywriting, SEO, and a myriad of other related disciplines. When we pool these talents, the results truly speak for themselves and serve our clients best.
And most of all, we really enjoy working with each other. Though geography often keeps us apart in the physical world, we reap the benefits of what a strong Wi-Fi signal can provide. We connect often to catch up on not just project work, but also the goings on of our lives. As our professional relationships deepen over the years, so too do our personal connections. We're proud of the healthy and fun culture we foster. It is a true blessing to love what you do for a living and to adore the people you get to do it with. And for this, we'll always be grateful.
Referral Partners and Collaborators
Where would we be without our referral partners and collaborators from other industries? These supporters have been a mainstay of our growth throughout the years, and continue to be a wealth of knowledge and insight as we forge our path ahead.
Our collaborators provide us with the supportive services we need to enhance the results we deliver to clients. They partner with us as needed to ensure Revelation Creative helps every business we work with grow to its full potential.
Our referral partners, a group of wonderful individuals and organizations, not only say kind things about our work, having experienced it for themselves in one way or another, but they also recommend us to potential customers. It's always a privilege to have word-of-mouth referrals connect us with those in their network who would benefit from our services.
We truly couldn't ask for a better group of collaborators and colleagues.
The Ability to Be Creative in Our Work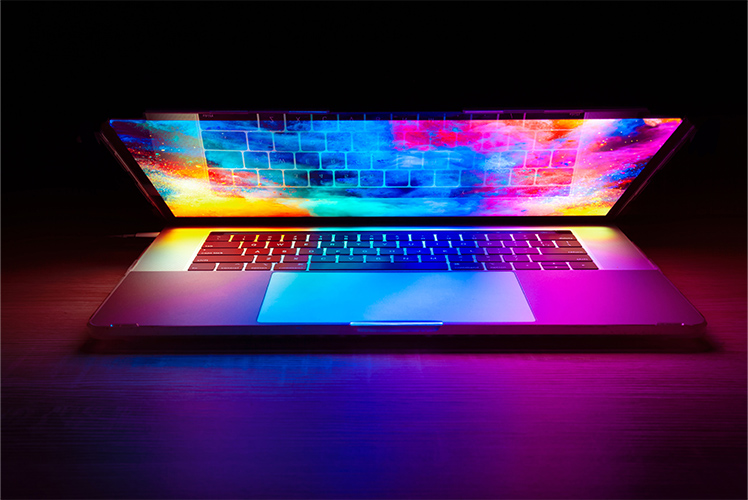 One of the most rewarding aspects of our job as marketers is that each member of our team has the ability to be truly creative. From our web designers to our copywriters to those that help create our clients' marketing strategies, we're all able to bring our unique perspective to best frame and execute the work we deliver for our clients.
That's the recipe for rewarding experiences for our team that yields exceptional results for those who avail themselves of our marketing services.
Being Named an Outstanding Organization for 2022 at This Year's Marketing 2.0 Conference
Our Revelation Creative team is honored to announce that our agency has been recognized as an Outstanding Organization for 2022 for our contributions to the marketing and advertising fields. We'll accept the award in Las Vegas this December at the Marketing 2.0 Conference.
We're grateful for the chance to share our efforts at the conference and proud to be recognized by a nationally renowned organization.
Trade Shows and Conferences
Speaking of conferences, we are thankful for the conferences, trade shows, and other learning experiences our team attends each year. These events offer us a wealth of knowledge and education that we can draw from to better serve our clients. These educational and networking avenues help keep us sharp. As marketing and advertising remain ever-evolving fields that necessitate change to keep pace with the shifts in consumer habits, we're committed to being lifelong learners. And we revel in the opportunities to connect with those in our field who share our passion for the things that drive business.
There's never a dull moment, that's for sure! But honestly, that's what we love most about our field.
The Chance to Give Back to Our Community and Serve Others Through Our Talents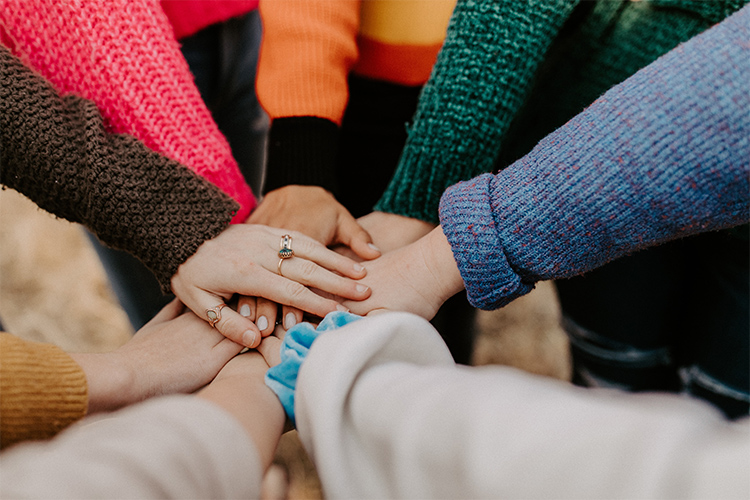 Revelation Creative places giving back at the core of what we do. We are not only a charitable sponsor for the Park Avenue Foundation Gala (benefiting thirteen charities and cultural organizations), but also a sponsor for Housing with Hope, an organization committed to improving the lives of senior citizens.
These organizations serve at-risk populations and do so in creative ways. Their positive energy brightens some of the darkest hours for those they serve. We so admire their work and are honored to share in their missions. Their values mirror our agency's own. We're grateful for the chance to help them with being the change we'd like to see in the world.
The Opportunity to Bring Businesses to the People That Need Them
In an "I googled it" world, it's so important to have the right marketing strategy so your business can be found.
And at RC, we're grateful for the chance to help businesses like yours design, build, and execute those strategies so they can make their presence known.
This work allows us to bring our entire team's talents to bear in service of our clients' biggest goals. We can't wait to continue doing that year after year!
We'd Be Grateful to Help You Make Your Presence Known in 2023
Contact us today to learn more about how our team can help you connect with customers and grow your business.