It's official! The Pantone Color Institute has announced its 2023 color of the year!
The Color of the Year is a long-awaited annual event, and the color Pantone shares each year influences everything from fashion to marketing. (Last year we saw the organization's pick, Very Peri, everywhere).
So, today we're sharing what you need to know about the 2023 color of the year, including what your business can do to bring the color (or at least its spirit) into your branding and marketing strategy.
Introducing Pantone's 2023 Color of the Year: Viva Magenta
That's right, this year Pantone's chosen hue is the fiercely dynamic Viva Magenta.
Leatrice Eiseman, Pantone's Executive Director, calls the color one that "vibrates with vim and vigor" and whose "exuberance promotes a joyous and optimistic celebration…" And you'll certainly get that feeling when you lay your eyes on it.
The color is electric and powerful, but also ingrained in the natural world. In fact, Viva Magenta's shade of red is inspired by a precious red dye called cochineal which comes from the scales of an insect native to Mexico.
The spirited hue is also one that Pantone touts as inspiring experimentation, having a welcoming vibration, and denoting rebelliousness.
Needless to say, it's an eye-catching, vibrant hue that's sure to turn heads this year.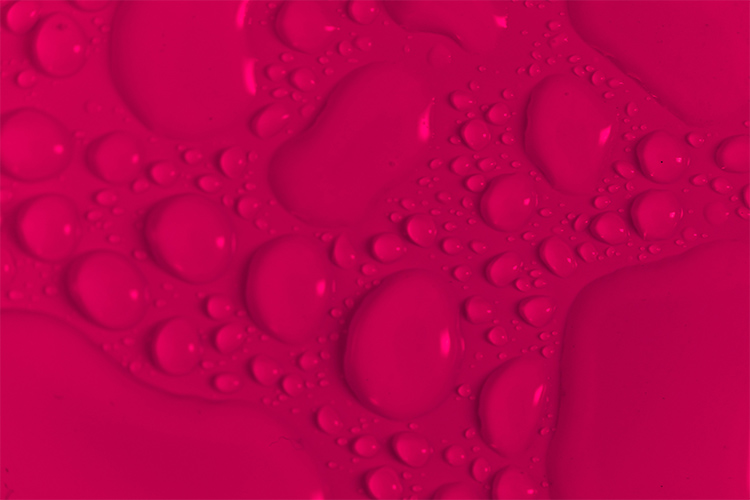 How to Use Pantone's 2023 Color of the Year to Build Your Brand Recognition
Last year, we introduced Pantone's 2022 Color of the Year, Veri Peri, and shared our tips for using that pretty periwinkle shade in your marketing.
And our recommendations this year follow suit.
If the color aligns with your existing brand vision, you'll have more room for experimentation. And if magentas and reds are already a tried and true part of your branding, refocusing your website shades or enhancing your color palette with Pantone's 2023 Color of the Year may be just right for you.
If the color is less of a fit for your current aesthetic, adding hints of Viva Magenta to smaller assets like social posts and limited edition packaging or promotional products may be a great way to connect to trends without feeling overly "trendy" per se.
And, of course, you can always reach out to our team to get professional insight on how to walk that fine line if you're unsure of where to start as you dip your toes into such waters.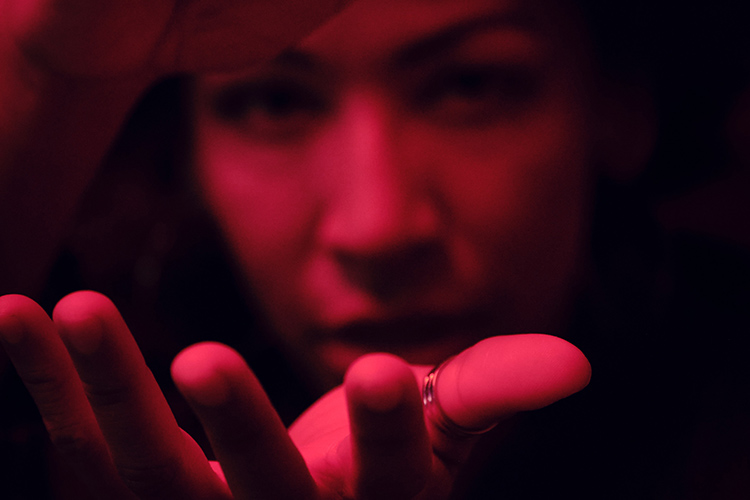 Bringing the Viva Magenta Spirit into All of Your 2023 Marketing
Not feeling the Viva Magenta shade for your brand or business? You can still bring the spirit of this year's color trend to your marketing strategy.
That approach begins by understanding color psychology. Once you've got a handle on how color can impact your audience's buying decisions and impression of your brand overall, consider how the feelings that Viva Magenta elicit might be supportive of your marketing strategy.
The hue is:
Optimistic
​​Pantone's 2023 Color of the Year is electrifying, vibrant, joyful, and hopeful. Viva Magenta is definitely a party and you can bring that feeling to this year's marketing in your tone and messaging language, even if this red shade doesn't grace your color palette.
Down to Earth
That naturally derived color makes Viva Magenta a force of nature. In our tech-forward world, it's nice to get back to the authenticity that natural elements can bring to our brand. The unique spin that this shade brings to earthy colors is its vibrancy: It's a reminder that earth tones need not be bland or boring. And you can bring that uniquely down-to-earth feeling to your marketing campaigns this year.
Brave and Influential
They say fortune favors the bold, and Viva Magenta's strength is its bravery and fearlessness. Bringing this powerful and empowering approach to your marketing can take a variety of forms, including showing up fully for clients and using your fortitude and influence for good!
Collaborative
This shade, as Pantone reminds us, connects us with those who have the same verve for life and rebellious nature. So take this shade's inspiration as a chance to create connections and collaborate. Co-creation can often help customers and clients to feel more resonance with brands. That can be good for recognition and your bottom line.
Trail-Blazing
This may be our favorite trait when it comes to Viva Magenta. The color encourages us to write a new narrative and fosters self-expression.
This break with tradition and "pave your own path" approach to your marketing is one that never goes out of style. After all, as our businesses grow and evolve, we'll surely find our own ways of making our clients and customers happier with the products and services we provide. This innovation is what keeps our marketing fresh and effective and helps us to continue to grow our businesses year after year.
Viva Magenta + Make Your Presence Known in 2023
Whether you decide to use Viva Magenta in your visuals or to infuse its spirit into your overall strategy, the start of 2023 is a perfect opportunity to let your clients know who you are, what you stand for, and what sets you apart.
If you're ready to learn more about making the most of 2023's Pantone Color of the Year for your business, just reach out to us using our contact form here.
We can't wait to connect with you!